By Jason Raven
WIS-TV Newsroom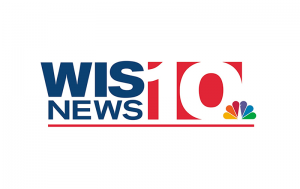 COLUMBIA, S.C. – First Sergeant Walter "Shawn" McDaniels has been with the Richland County Sheriff's Department for more than 15 years. He works in the School Resource division.
Growing up, McDaniels remembers times when his family struggled with food insecurity. His only meal of the day would come at school.
"I knew that saltine cracker was going to be last meal that I was going to eat for a good part of that day," he said.
 McDaniels said his second grade teacher had a really big impact on his life and helped him get back on track.
"She taught me how to figure it out – even in my home and how to find my space of peace."
He said he was very lucky, some children don't have that figure that can help guide them.
Children's Trust of South Carolina has researched this topic for more than four years. Aditi Srivastav, Ph.D. is the research and community impact manager with the Children's Trust. She said toxic trauma and a young age can be very impactful.
"Because early childhood is such a critical period there's a lot of science that shows it can disrupt your nervous system," Srivastav said. "Your social emotional development. Your ability to concentrate in school. Your ability to connect with others."
Srivastav said ACEs are usually categorized by three types:
Abuse
Neglect
Household dysfunction
Researchers use a 10-question test to gauge traumatic events in someone's life. The yes or no questionnaire includes topics like substance use, mental illness in a household, homelessness and food insecurity.
"About 60% of South Carolina's population has experienced at least one ACE and about 12% of the population has experienced four or more," Srivastav said.
McDaniels said using this information can really help turn things around in South Carolina. Instead of being focused on "what someone did" – people can focus on "why they did it."
"The behavior is the branch of the problem," McDaniels said. "We need to move beyond these boundaries between theory and practice and we need to work together."
He hopes the stigma around childhood trauma will begin to go away as well.
Srivastav said through their research they've linked ACEs to obesity, depressive disorder, and heart disease.