Children's Trust CEO Sue Williams wrote the following op-ed in the Sumter Item to highlight the leadership of Rep. Murrell Smith, R-Sumter, after he spoke in favor of a veto override this month that would provide additional funding to the Strengthening Families Program in the coming year.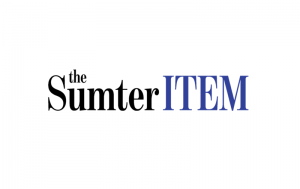 More than 17,000 children across South Carolina were abused or neglected last year – most at the hands of their own parents. The cost to each child's physical and emotional development is incalculable.
Children in Sumter are no exception. Last year over 1,000 maltreatment reports were made in the county, 200 of which were documented and confirmed instances of abuse and neglect. A further 150 families were determined to be at risk and in need of interventions.
The bill to taxpayers is staggering as well. Millions in public money are spent annually to protect these children from being abused again. Millions more will be spent on investigations, court costs, education and health care. Most tragically, millions more will go to law enforcement and prisons in the years ahead, as the long-term damage of maltreatment plays out in the lives of victims. The costs are truly multi-generational because all too often abuse begets abuse.
Thankfully, there are leaders who understand that ending abuse and neglect requires prevention – not just care for those already hurt. Murrell Smith is such a leader.
Rep. Smith stood up in Columbia in early October and fought for abuse prevention. He led his colleagues in the South Carolina House of Representatives in overriding cuts to a program that teaches at-risk families positive parenting strategies. The hands-on, multi-week training, called Strengthening Families Program, equips parents with the practical tools to show love through consistent attention, affirmation and role modeling. Many participating parents endured abuse or neglect themselves and struggle to break the cycle. They often lack the knowledge of positive parenting skills most of us are able to take for granted.
SFP is designed to help families develop positive discipline practices, stay resilient in tough times, reduce conflict, improve parenting skills and assist children with social skills, relationships and school performance. By doing so, SFP is proven to reduce child abuse and neglect. Even better, families who've successfully completed the program report the impact across all aspects of their lives. They know that affirmative, uplifting relationships at home are key to success in school, work and the community.
SFP is serving families in 24 counties throughout South Carolina. The program is managed through local organizations and held in schools, churches and other community centers.
Here in Sumter, SFP is working. Children's Trust, a statewide nonprofit established by the Legislature, works with Lee County First Steps to provide SFP at Crosswell Drive Elementary School and Lemira Elementary School. The sessions are held for 10 to 12 families at a time, one evening a week for 14 weeks. Expert training and peer-to-peer support are provided to all members of the family but with a focus on parents and their children ages 6 to 11.
If we want to reduce traffic fatalities, we can't merely buy more ambulances. We need to improve driver training and increase seat belt use. If we want to end abuse and neglect, efficient protective services are essential, but the investments in education and prevention are the real key.
Rep. Smith understands the importance of this program, and his leadership in defending and expanding the Strengthening Families Program is something that should rightfully make every adult and child in Sumter proud.
Children's Trust of South Carolina works to strengthen families and empower communities to prevent abuse, neglect and injuries. Children's Trust is home to Prevent Child Abuse South Carolina, KIDS COUNT South Carolina, Safe Kids South Carolina and other programs, like the Strengthening Families Program.
---