New leadership is in place after Children's Trust held recent elections for officers on the board of directors.
---
The Children's Trust board of directors elected a new slate of officers at its quarterly meeting in September.
Steven Moon takes over from Stephen Leicht as the new president. Moon, an attorney and shareholder at Rogers Townsend & Thomas, has represented the 6th Congressional District since he joined the board in 2016. Philip Vann was elected vice president, and Tiffany Santagati was chosen as secretary-treasurer.
Moon stated that he is honored to be chosen as the new chair, and he looks forward to continuing the work of his predecessors. Children's Trust was set up by the state legislature to award grants to nonprofit organizations and state agencies to implement a wide range of innovative child abuse and neglect prevention programs in order to meet the critical needs of South Carolina's children.
The board of directors is composed of 17 members appointed by the governor – seven representing the Congressional districts and 10 are at-large.
"As a board, we plan to enhance programming and funding to support the agency mission: prevention of child abuse and neglect of South Carolina's children. We stand upon the work of previous boards," Moon said.
Moon has been an engaged member of the board and represented Children's Trust at Child Abuse Prevention Month events like the Children's Advocacy Center Day at the State House as well as a check presentation from our single largest donor, Kappa Delta sorority at the University of South Carolina.
"During my years on the board, I have come to appreciate this as a tremendous opportunity to improve the future for so many children and for South Carolina," he said. "The task is sobering and carries an enormous responsibility for each of us on the board.  We are grateful for our partners who help in this task of prevention so we all can have a brighter future."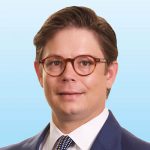 Vann, a senior brokerage associate at Colliers International, joined the board as an at-large member in 2018. Last year's inaugural recipient of the Judith M. Davis Volunteer of the Year Award given by United Way of the Midlands, Vann believes in giving back to the community, and his business networking has proven beneficial for our development efforts.
Santagati, a retail banking executive at Community First Bank, has represented the 4th Congressional District since she joined the board in 2016. Her visible presence in the Upstate has played an important role in helping build the organization's connections in that area. She has actively promoted our mission at Child Abuse Prevention Month events with the city of Greenville and the Greenville County, and she has provided support at the recent Building Hope for Children Conference held in Greenville as well as our Upstate investment announcement last year.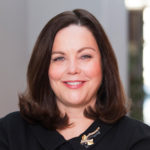 The board also added new member Cheryl Holland pending approval by the governor's office. Holland is the founder and president of Abacus Planning Group, a wealth management firm headquartered in Columbia. With extensive experience in finance, entrepreneurship, management, strategic planning and fund development, she looks forward to contributing to the long-term sustainability of Children's Trust.
"Joining Children's Trust, whose mission impacts all of South Carolina's children today and in the future, is a singularly joyful moment in my life," Holland said. "Children's Trust is making and will be making a meaningful difference in our state each and every day. Who wouldn't want to be part of this journey?"