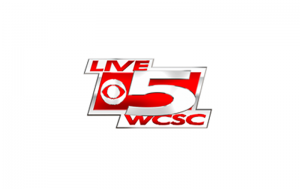 CHARLESTON COUNTY – Charleston and Mount Pleasant will take a step toward raising awareness of child abuse on Monday. 
The city and town will both declare themselves "Pinwheel Cities" at a press conference with Mayors John Tecklenburg and Will Haynie. It's part of a partnership with the Children's Trust of South Carolina. 
The pinwheel is known as the national symbol to prevent child abuse because it's connected with the innocence of children. 
"Our goal this April, and throughout the entire year, is to educate the community on child abuse prevention and to increase awareness of the healing services and resources available to victims and their families," Executive director and CEO of Dee Norton Child Advocacy Center Dr. Carole Swiecicki said. "When we invest in healthy child development, we are investing in the community and economic development. Unfortunately, children are sometimes exposed to extreme and sustained stress like child abuse and neglect, which can undermine a child's development."
Children's Trust of South Carolina states it's the only statewide organization focused on the prevention of child abuse, neglect and injury. The press conference starts at 10 a.m. Monday at the Mt. Pleasant town hall.
---
Source: WCSC-TV Live 5