ColaDaily – The need to combat child abuse and neglect was highlighted Tuesday at the State House as child advocate groups gathered to recognize Child Abuse Prevention Month.
The sixth annual Children's Advocacy Day brought together the S.C. Network of Children's Advocacy Centers, the Department of Social Services, the Attorney General's office and child advocates Children's Trust and Silent Tears to encourage legislators and agencies to make a concerted effort to combat child abuse and neglect through prevention, treatment and prosecution. "While the reach of child abuse and neglect in our state is heartbreaking," said Susan Alford, director of S.C. Social Services, "what we do in response to reduce the risks surrounding children and families is a test of our character and commitment."
The event also marks the 10th anniversary of the S.C. Network of Children's Advocacy Centers. This nonprofit organization, made up of 17 children's advocacy centers, is dedicated to helping local communities respond to allegations of child abuse effectively while keeping the need of child victims first. Last year there were more than 18,000 founded investigations of child maltreatment in the state. "The 10th anniversary of the Network provides us an opportunity to reflect back on our humble beginning, to celebrate successes along the way and look forward as we continue to further the CAC model and our mission throughout South Carolina," said Kim Hamm, executive director of the Network.
S.C. Attorney General Alan Wilson praised the child advocate groups coming together to speak as one voice. "Many of the laws and reforms and initiatives that get implemented or passed in this building begin on the front lines with people out there who are advocating and working on behalf of children," he said.
Hamm accepted a resolution declaring the sixth annual Children's Advocacy from Rep. Shannon Erickson, R-Beaufort, chair of the Joint Citizens and Legislative Committee on Children.
"It takes a village to raise children and we all have a role in that," said Hamm. "Our legislators have a role to pass legislation to protect kids, our CACs to streamline the process, our law enforcement and DSS to do good investigations, the media to cover these stories and us the citizens to learn the signs of abuse and neglect and work and be advocates for children."
---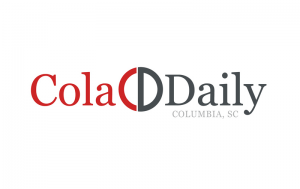 Source: ColaDaily