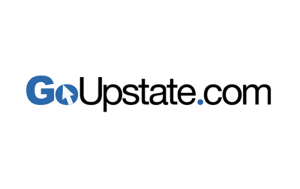 Several children's advocacy groups from across the state united in Columbia Thursday to release a report on what the state can do to help families with young children. The 2017 Early Childhood Common Agenda was released by the Children's Trust of S.C., the United Way of S.C., the Institute for Child Success and other state organizations. The report suggests actions to take to help families with young children, especially low-income families.
"We may approach things differently, different groups, but we have a common goal of getting the young students of this state prepared when they get to first grade, meaning quality child care and good quality pre-K programs," said state Rep. Rita Allison, who helped put together the report.
Recommendations include new tax credits to help working families afford child care costs; boosting capacity and incentives for child care providers to participate in the state's Quality Rating and Improvement System; and expanding home visiting programs across the state. Home visiting pairs families with services provided during early childhood. The state is expanding the Nurse Family Partnership, one of these programs, at a cost of $30 million.
The new tax credit would be a school readiness tax credit or a state earned income tax credit, the agenda states. Savings would help families afford transportation and child care costs, which average about $1,180 per month nationwide, according to the report.
"We call on our legislative and policy leaders to look at these specific recommendations to guide legislative action for early childhood and education policy," said Sue Williams, CEO of Children's Trust of S.C., in a statement. "These specific strategies can have a significant, positive impact in helping families and children realize their full potential."
One of the state's most pressing needs is increasing the number of pre-kindergarten classes available in the state. Nearly 56 percent of the 3- and 4-year-olds in South Carolina, or about 70,000 children, still don't attend preschool, according to the Annie E. Casey Foundation's annual Kids Count report.
"We want to be able to bring about some quality things that'll help our children grow, at an early age, with things like reading and vocabulary," Allison said. "We know how important child care and education is to student success." Recently, the One Spartanburg initiative included expanding early-childhood education in the county as one of its focus areas. The Early Childhood Common Agenda has been developed each year since 2014, and has informed several laws.
Among them: an increase in training for family-based child care providers; steps to boost quality in child care centers that receive vouchers from low-income families; and publication of the state's first study of child care availability and quality. "Overall, I think when you start talking about the education in this state, we don't need to work in silos — we need to work together. That means we need everything from early childhood education to quality education as students get older," Allison said. "We may not always agree on the same direction we go in, but we all came together on the common agenda."
---
Source: GoUpdate.com