Children's Trust of South Carolina recently received a $20,000 grant from Spectrum Digital to fund the expansion of scParents.org, a statewide resource for families searching for local services and supports.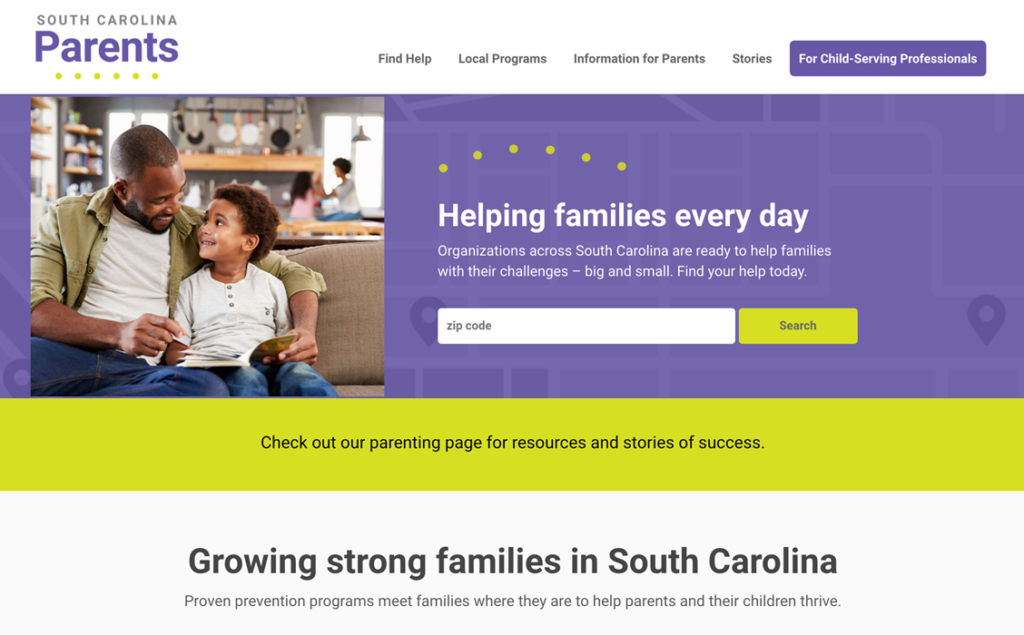 The website allows caregivers to simply enter their ZIP code into the search bar to return an array of free and reduced-cost assistance in their communities, including parenting services, food, housing, financial and legal help, and health services.
The SC Parents platform is one way Children's Trust works to prevent child abuse and neglect prevent child abuse in the Palmetto State. The chances of abuse decrease when families can meet their basic needs, including housing, food and employment.  
Revamping SC Parents will help break down barriers and provide an easy-to-use, universal resource for families seeking basic resources and support, according to Lyndsey Marchman, grants development coordinator at Children's Trust. 
"We are excited for the opportunity to partner with Spectrum Digital to help families meet their basic needs," Marchman said. "We know that parents from low-income households and historically underserved racial and ethnic backgrounds are less likely to seek parenting help due to fears of judgment and stigma; one of our goals with scParents.org is to make finding support as easy as possible."