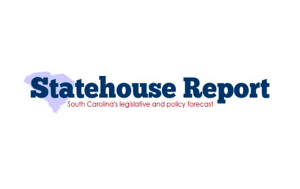 A new 2017 Early Childhood Common Agenda by leading state children's advocates urges state leaders to support working families and improve access to high-quality preschool and child care, to pass new tax credits for families and more. They say among the state's most pressing needs are more pre-K classes and high-quality child care centers. About 56 percent of the state's 3- and 4-year-olds—or about 70,000 children—still do not attend preschool, according to the Annie E. Casey Foundation's annual KIDS COUNT report data.
The Early Childhood Common Agenda was created by Children's Trust of South Carolina, the Institute for Child Success, and the United Way Association of South Carolina. Many other partners provided expertise and support for the agenda. "Our state is making great progress in many ways, but we're still allowing child and family poverty to hurt too many lives. We can work together on sensible solutions that leaders from all political perspectives can support," said Jamie Moon, the president of the Institute for Child Success (ICS), a nonprofit organization based in Greenville.
The agenda calls for lawmakers to:
Pass new tax credits to help working families keep more of what they have earned to help cover expenses such as child care and transportation. A School Readiness Tax Credit or a state Earned Income Tax Credit. Child care costs an average of $1,180 a month nationally, and state refundable tax credits can boost savings, helping working families to avoid future financial setbacks.
Boost capacity and incentives for child care providers to participate in the state's Quality Rating and Improvement System, or QRIS. A quality rating system is good for parents and providers. It encourages child care staff members to continue their education and training, and helps parents choose a high-quality early education provider that best meets their needs.
Expand voluntary home visiting programs to improve health and education for children from birth to age 5.
Home visiting is a proven, early intervention strategy that pairs new, volunteer families with family-focused services throughout the child's first, critical few years. The state is undertaking a $30 million expansion of the proven Nurse Family Partnership home visiting program, becoming a national model for the use of Pay for Success financing. "We all must work together on these issues," said Kelly Callahan Cruise, CEO of the United Way Association of South Carolina. "We thank the leaders from across South Carolina who devoted their time and wisdom to developing these recommendations."
---
Source: Statehouse Report