By Donna Waites, President of the Sisters of Charity Foundation of South Carolina
About a decade ago, a young father found himself the sole caretaker of his two young sons. He was facing seemingly insurmountable challenges as he worked to make ends meet. He turned to his parents and asked for help in caring for his boys while he worked to stabilize his life. As many families have experienced, it soon became clear that this temporary situation needed to become permanent for the well-being of the children. Despite the financial, emotional, and physical challenges that came with raising two young children, never did these grandparents think twice about saying yes when their son reached out for help.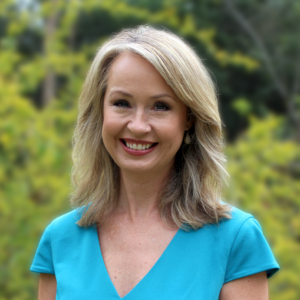 Across the nation, there are 2.6 million children, and close to 70,000 children in South Carolina, who are known to be living in the care of kin. The story above may reflect the experience of many kinship families, but it is one that is very close to my heart: the two boys are my nephews and are being raised by my parents. I think it is important to share my family's story because, like many people, I did not fully understand the complexities and challenges associated with kinship care until it became part of my family's life. For example, the challenges associated with preparation and support: Foster families have prepared their homes and hearts to take in children, and they are integrated into a system that provides financial and other supports. Kinship caregivers often get the call unexpectedly (many times in the middle of a crisis) which means little time and resources to prepare. But, as I have heard from my own parents and from caretakers throughout the state, the love they have for the children gives them the will to say yes, despite the "unknowns" that await.
In 2014, the Sisters of Charity Foundation of South Carolina heard many stories similar to my family's, as our staff and board listened to people around the state who were challenged by many barriers that were compounded by the unexpected custody (temporary or permanent) of a family member's child or children. As a result of this purposeful and thoughtful listening, an initiative was launched by our foundation to amplify the voices of kinship families—highlighting their incredible strengths as well as the challenges they face—and to support nonprofits that are providing resources to these families.
Our foundation's mission is to reduce poverty in South Carolina and to work toward building a state where all can thrive. Partnering with the S.C. Department of Social Services, Casey Family Services, HALOS, Children's Trust of South Carolina, and others, we believe that when children need to be removed from their parent(s), there are many advantages of being placed with kin. However, as noted in a 2020 article in Child Maltreatment journal, compared to nonrelative foster caregivers, kin caregivers and children in their care often face additional challenges including low socioeconomic status, distressed financial conditions and fewer services. Many families impacted by kinship care experience great financial difficulties and struggle to access support. Our concern for the financial well-being of families impacted by kinship care is important, but more important is the compassionate treatment of and the understanding that these families are experiencing many layers of hurt, fear and uncertainty.
Stakeholders in South Carolina have made great strides in recent years to get legislation passed to increase benefits for kinship caregivers—family members as well as fictive kin, who are caregivers who are non-related, but who have strong emotional relationships with the child or children in their care. Kinship caregivers can now be licensed, which allows them to be eligible to receive much-needed public assistance. Currently, 22% of children in DSS custody are in licensed kinship foster placements, which is an increase from 6% when Director Michael Leach first came to the agency in April 2019. 
We are also grateful that the South Carolina Senate recently passed Senate Bill 380 which will support Kin GAP. Kin GAP mimics an adoption assistance program, in that it is designed to facilitate a child's exit from foster care to a permanent home and provides financial assistance to the caregiver to help meet the child's needs until the child reaches adulthood. However, unlike the adoption assistance program, through Kin GAP, a relative can assume kinship guardianship and receive the associated assistance payments without termination of parental rights and adoption proceedings. If passed in the House, this legislation would not only help with financial challenges experienced by many kin caregivers, but also preserve the rights of parents, which, in many cases, eases the emotional and relational impacts on the family.
While terms like "kinship" and "fictive" and "Kin GAP" may be new to some, families have been caring for their own since the beginning of time. It's what we do. We take care of the people we love, despite the unknowns. And when children are cared for in loving homes, they can thrive. We are proud to walk alongside South Carolina's nonprofits, legislators, schools and state agencies to provide resources to the thousands of selfless caregivers whose love gave them the will to say "yes."
---
Donna Waites is president of the Sisters of Charity Foundation of South Carolina whose mission is to use resources to reduce poverty through action, advocacy and leadership. The Foundation has invested nearly $81 million in more than 3,100 non-profit organizations across the state who are focused on reducing poverty and continues to be a voice for issues impacting low-income families.  
The Policy Forum takes an in-depth look at policy areas that impact children and families. It features guest columns from social workers, public health professionals, academic experts, legislators, and family-serving organizational leaders. To be a contributing writer, fill out this form.