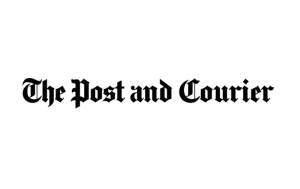 DHEC highlights infant deaths
The S.C. Department of Health and Environmental Control recently published a press release reminding parents to practice safe sleep habits with infants. The agency reported that six infants in South Carolina die each month due to sleep-related deaths.
"Babies are at risk of sleep-related deaths until they are a year old, and most deaths occur when babies are between 1 and 4 months of age," DHEC reported.
Parents are encouraged to follow the "ABCs" of safe sleep: Babies should sleep alone on their back in a crib. For more tips, visit the Centers for Disease Control and Prevention website.
Groups raise awareness about child abuse
Groups across South Carolina are marking Child Abuse Prevention Month in April.
According to a press release published by Children's Trust of South Carolina, 25,000 pinwheels, "the national symbol of happy, healthy childhoods," will be planted across the state in April to "provide a strong presence of the commitment to preventing child abuse in communities."
"No single public agency or community organization can do this work alone," said Children's Trust CEO Sue Williams, in the press release.
"Being united as dedicated advocates of child abuse prevention allows us to deliver a more forceful message that amplifies how proven prevention programs keep children safe and families strong," she said.
---