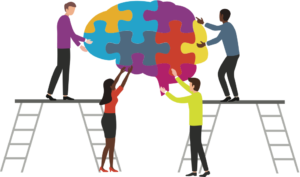 Event information
Join us for our monthly Learning Thursday. Regularly scheduled for the third Thursday of every month, the Learning Thursday series raises awareness of adverse childhood experiences and of innovative work from various sectors to address ACEs. 
This field lesson will focus on lessons learned from Empower Action coalitions in Oconee and Richland counties. Amaris Gibson and Andre Goodman, backbone coordinators for Empower Oconee and Resilient Midlands will share their experience working with the model to develop a community plan for the prevention of child maltreatment and promotion of child well-being.
Created by Children's Trust, The Empower Action Model offers a framework for preventing child maltreatment and promoting well-being for all individuals through the intentional building of protective factors. It is a process and a commitment to building health, well-being and resilience for children and families in a way that is racially equitable, sustainable and meaningful.
Registration
Deadline to register is April 14.