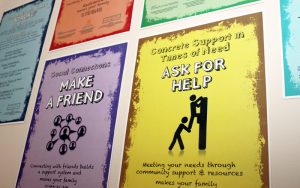 Event information
A protective factor is a characteristic that makes a parent, child or family more likely to thrive and less likely to experience a negative outcome. These are not just factors that occur in a home. These factors include conditions of the community, organizations and society where individuals and families live, work and play.
This training is designed for anyone involved in work with children and families. The goal of the training is to increase the understanding and application of protective factors to support child well-being and resilience across multiple levels of society.  
Note: This is a pilot session of the newly redesigned protective factors training specific to South Carolina. No CEUs available. Certificates of attendance available by request.
Goals of the training
After this training, participants should be able to:
List five protective factors that help keep families strong and prevent child abuse and neglect.
Identify multiple strategies and concrete everyday actions that help build those protective factors across the socio-ecological model.
Understand what it means to work with individuals in a strengths-based way.
Have familiarity with the Empower Action Model and explore ways that it can be used.
Training schedule
The training will meet for six weeks on Wednesdays from 10-11:30 a.m.
Jan. 13, 2021
Jan. 20, 2021
Jan. 27, 2021
Feb. 3, 2021
Feb. 10, 2021
Feb. 17, 2021
Registration
Registration is limited to the first 25 attendees. Attendees will be expected to attend each of the six sessions as part of this cohort. Deadline to register is Jan. 6. Attendees will receive Zoom information in their registration confirmation.