Megan Cain, the development coordinator at Children's Trust, outlines the benefits of the organization's new monthly giving program called Friend to Kids.
If you're like me, you may associate charitable giving with a mad dash in December as you try to figure out which organizations you will support and how much you will give before the tax receipt deadline at the end of the year.
But it doesn't have to be that way. There are many options to give to Children's Trust, which include joining our annual giving society, making an online donation, attending our August gala, or donating through your taxes. And we continue to seek new outlets in 2017 that best fit how our potential donors would like to give.
We are unveiling a monthly giving campaign called Friend to Kids this month, when we will offer our new friends the choice of donating a monthly amount that works within their budgets: $10 (Pal), $25 (Buddy), $50 (Sidekick) and $100 (Bestie).
As we work to prevent child abuse, neglect and injuries, we know one thing for sure: Giving is good for South Carolina's kids. Please look for our hashtag on social media: #Good4SCkids. We provide programs and services through local organizations to keep children safe, families strong and communities resilient. We know what works, but we need more people to support our organization because there is still so much to be done.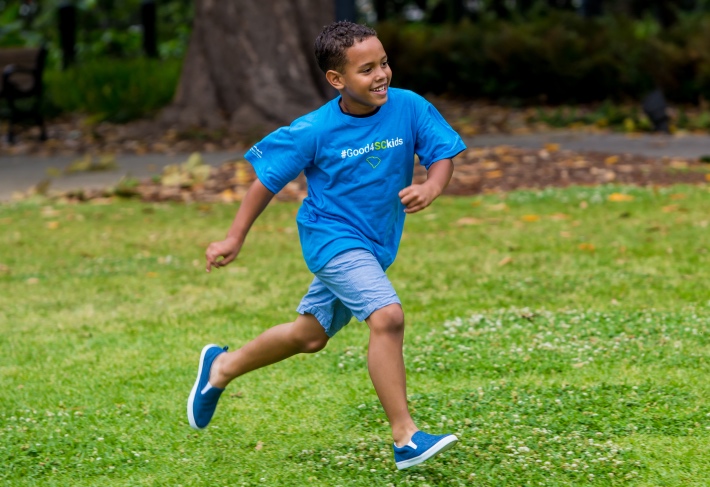 When the development team at Children's Trust first began to discuss creating a new giving opportunity, I was really excited. There are so many good things about a monthly giving program, especially for our donors.
It's convenient for them. Monthly payments spread out the cost, making them budget-friendly. The donor will receive fewer asks and more updates.
Monthly donors will get special treatment that includes an exclusive #Good4SCkids T-shirt only available through this new program.
A regular gift made over a longer period of time stacks up in terms of total impact.
Monthly giving not only is good for donors but also for South Carolina's kids. As the development coordinator here, I know that a small gift each month helps Children's Trust spend more money on keeping kids safe and less on administrative costs. I am very excited to roll out this program, and I can't wait to see what it means for the future of Children's Trust and our work to keep kids safe.
As a mother of three, I understand how important it is that children grow up with the opportunity to experience a happy, healthy childhood, and I have always taught my children the importance of giving back to our community.
Last summer, my 6-year-old child wanted to be a part of giving. Noelle and her best friend Kenzie raised over $100 for Children's Trust with their neighborhood lemonade stand.
Monthly giving also is another way I can instill a culture of philanthropy in my family. Making a scheduled financial donation means that I can stick to my family budget and spread my preferred donation amount over the course of the year.
We ask you to join the monthly program today. Giving truly is good for South Carolina's kids.