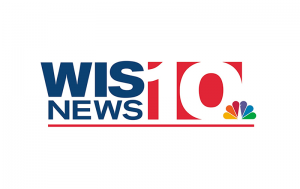 COLUMBIA, SC (WIS) – South Carolina is making some strides when it comes to the well-being of children, a new report said, but there is still plenty of work to be done. The Annie E. Casey Foundation places South Carolina 33rd in the country for economic well-being, 37th in education, 34th in health, and 37th in family and community.
The state is scored worse than it was in 2010 in two areas: young children not in school, and eighth graders not proficient in math. On average, the group rates South Carolina 39th in the nation for child well-being. There were positive strides made since 2010, however.
Children's Trust of South Carolina held a news conference on the State House grounds with state Superintendent Molly Spearman to discuss the issues. These are things Spearman wants the state to work on, and daycare leaders say it's important to start a child on the right path as early as at three years old before they start school.
"It's an encouraging time," Spearman said. "This is important work that we have to do to support our young people, so they will be ready school and work in South Carolina."
According to the study, there are upwards of 250,000 kids living in poverty in the state and this factors in their education. Speakers celebrated the recent gas tax bill for those tax cuts and gas tax rebates that were included in what's now law.