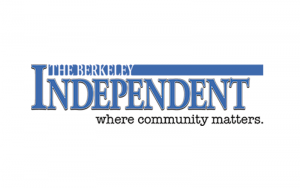 In regard to child welfare in South Carolina, it is the most meaningful legislation to come out of Columbia in years.
Bill S.805 that will form the Department for Child Advocacy, which was proposed and passed in the state senate now sits in the state House of Representatives. The bill should have a final reading during the legislative week that starts on April 24.
The department will play a role in checks and balances and will be the single authority to set protocol statewide.
The bill says it will ensure that children under the care of a state agency and children served by the child welfare or juvenile justice systems, receive timely, safe and effective services and will safeguard the health, safety, and well-being of all children receiving state services.
Those in the department, which is separate from DSS, will provide much needed oversight to examine, on a system-wide basis, the care and services that state agencies provide children, and it will provide recommendations to improve the quality of those services.
The bill also gives investigators wide reaching access to the courts and all electronic information and records, reports, materials and employees or case workers to better understand the needs of children in the custody of the state or those receiving services.
"I believe that this new department will be extremely beneficial to South Carolina's children and families, as well as all of the state agencies working in collaboration to serve South Carolina's children," said Kay Phillips the Executive Director of Children in Crisis Inc. at the Dorchester Children's Center.
And, unlike a lot of legislation in Columbia, the bill has moved at a steady pace since its first reading in the state senate on Jan. 1 of this year.
"With the passing to this bill it will give children a place to go for the proper help," said Samuel Rivers Jr. the District 15 State Representative from Berkeley County. "I think it has been long overdue.
Source: Matt Bise, Berkeley Independent