Innovative International Program Now Available in Communities Throughout South Carolina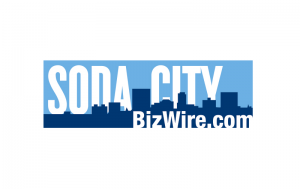 Children's Trust has funded Stepping Stones Triple P training for 18 practitioners at Family Connection of South Carolina. These individuals, located throughout South Carolina, are now trained in Stepping Stones and have additional tools and strategies available to help families of children with disabilities.
The practitioners can deliver seminars on parenting children with disabilities as well as work one-on-one with families that may need some additional support regarding a behavioral issue. The Triple P Stepping Stones program has experienced success with many types of disabilities, most especially with children on the autism spectrum.Families that have children with disabilities and special needs often have greater stressors and less available resources. Programs such as Triple P work to build family resilience, coping strategies, and other protective factors, thereby reducing the likelihood and incidence of child abuse and neglect.
"Finding a dedicated partner like Family Connection to meet the needs of families who have children with disabilities is an important step in giving every child in South Carolina the opportunity to thrive. All of us must work together to build stronger families," Children's Trust CEO Sue Williams said."Triple P is very effective for a broad range of families, whether they are experiencing the usual everyday challenges of parenting or facing more complicated struggles.
"Family Connection, a statewide nonprofit founded by a group of South Carolina parents who have children with disabilities and special needs, offers support for parents that includes a host of programs geared to helping them and their children live rich, fulfilling lives."Educating and empowering our parents is so critical to the success of all children," said Amy Holbert, executive director of Family Connection of South Carolina.
"Thanks to the support of Children's Trust, our team now has another proven tool and resource to serve families statewide."The federal Community-Based Child Abuse Prevention programs administered in South Carolina by Children's Trust provided funding for this initiative.Backed by more than 30 years of ongoing research since its origination in Australia, Triple P (Positive Parenting Program) is currently used in 25 countries and 38 states.
Since Children's Trust added Triple P to its roster of evidence-based programs, it has sought partners to begin implementation across the state.Triple P, which offers different levels to fit the needs of every parent, is designed to help parents address behavioral and emotional issues in children and teenagers that can lead to problems in the family, school and community.To learn more about these resources, call the Family Information Center at 800-578-8750.
---
Source: Soda City Biz Wire