By Seanna Adcox, Charleston Post and Courier
COLUMBIA — Got a complaint about how a child in state custody is being handled? Not sure who to call for answers or intervention?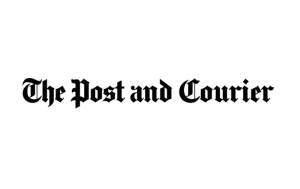 A new South Carolina agency aims to be the go-to spot for child welfare complaints, tips and information beginning July 1.
The Department of Children's Advocacy, created by a law signed last May, is tasked with ensuring children receive "adequate protection and care" from nine separate agencies involved with children's health, safety, education or detention.
It will operate independently from those agencies to ensure there's no conflict in an investigation, whether it involves a Department of Social Services caseworker, a group home for children with disabilities, or a Department of Juvenile Justice jail.
"For failures in the system or problems directly related to children, this is a one-stop entity they can call," said Neil Mellen, policy director for the Children's Trust of South Carolina, which backed the law. "In the case of DSS, because of the nature of the work, if something goes wrong, it can go very wrong."
Such an immediate helpline could save lives or at least "improve the lives of individual kids living very challenging lives," Mellen said. "Nobody's in the child welfare system because things are good."
At least 22 other states already have an advocacy office with independent oversight of children's services, according to the Children's Trust. 
While DSS tends to be singled out in talks about the new agency, Senate Family Committee Chairwoman Katrina Shealy, the law's sponsor, stressed the new department will be a clearinghouse for all agencies that touch children's lives, not just DSS.
"Everyone thinks it's a watchdog over DSS, and that's not the case," said Shealy, R-Lexington. She has been the Legislature's chief watchdog over DSS since the Senate launched legislative hearings in 2014 following the death of several children.
The new agency still needs a leader. Gov. Henry McMaster ultimately will choose between three finalists selected by the Legislature's joint Committee on Children, and his pick also will need to be confirmed by the Senate.
The committee sent its choices to the governor March 5.
Confirmation for any of the three — whittled down from among more than 80 applicants — will not be a problem, said Shealy, also vice-chairwoman of the Committee on Children.
"We just want him to make that decision," she said, to ensure the agency has a director on its July 1 opening day. 
McMaster's office has given no hint as to when he'll make a decision but said the governor was proud to sign the bill. 
"It provides for the oversight of the many agencies, offices, and departments that are charged with the protection and representation of South Carolina's most vulnerable and most precious assets — our children," said his spokesman, Brian Symmes.
DSS has been without a permanent director for more than eight months. McMaster named his choice to lead that agency last week. Michael Leach, an executive with Tennessee's child welfare agency, still needs approval by the Senate.
---
Source: Charleston Post and Courier