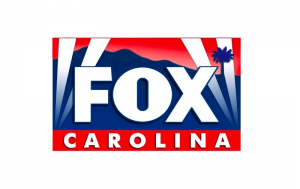 GREENVILLE – You may have started to notice blue pinwheels taking over front lawns across Greenville. It's part of a campaign to bring awareness to child abuse.
April is Child Abuse Awareness Month in South Carolina. Children's Trust of South Carolina is the state's affiliate organization for Prevent Child Abuse America. Children's Trust of South Carolina encourages community organizations to place blue pinwheels in their lawns during April to bring awareness to child abuse.
Bob Jones University plans to have a pinwheel placing event Wednesday morning. This is the fourth time the university is participating in the campaign. The pinwheels will stay in the lawn until April 27.
"Child abuse has lasting negative influences on a child's life," Dalila McCrum, program coordinator for Early Childhood Education in BJU's Division of Teacher Education, stated in a news release. "We as a community can work together to bring awareness to encouraging healthy development of children."
Children's Trust of South Carolina reports 17,662 confirmed cases of child abuse in the state in 2017. That's enough to fill 272 school buses. Leaders explained the pinwheel was chosen because it symbolizes the carefree spirit of great childhoods, where children grow up happy, healthy, nurtured and safe. The organization focuses on prevention and helping families before abuse or neglect happens.
---
Source: Fox Carolina