Children's Trust and Resilient Richland teamed up for a screening of the documentary "Resilience" and a panel discussion at the Richland Library as a part of Child Abuse Prevention Month. The film highlights the need to address and prevent adverse childhood experiences. Neil White, who tells the stories of Children's Trust, covered the event.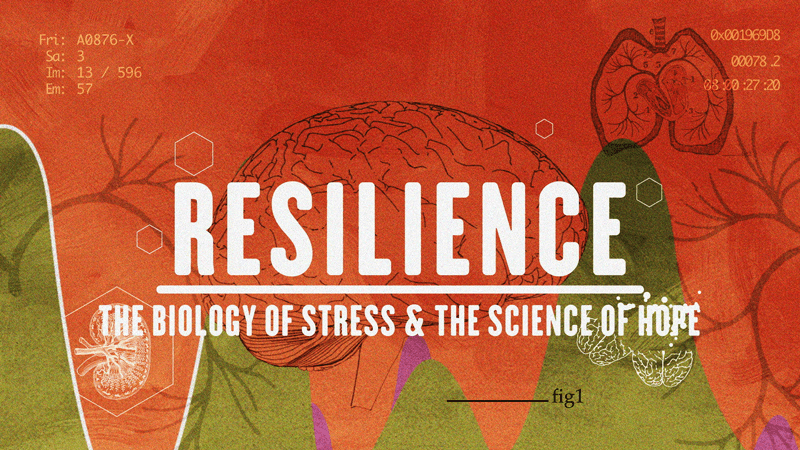 ---
As the lead school psychologist for District 5 of Lexington and Richland Counties, Dr. Gail Elmore has seen her share of students who have brought the toxic stress that they experienced at home into their school classrooms each day.
Elmore has come to understand these children are often dealing with adverse childhood experiences (ACEs), which are traumatic events in their lives that not only can lead to short-term behavioral issues at school but also to poor health and social outcomes as adults. Research shows that children who are exposed to physical and emotional abuse, divorce, substance use/misuse, domestic violence and mental illness are much more likely to become adults with issues like depression, alcohol misuse, obesity, heart and liver disease, and decreased workplace performance.
Working with school psychologists throughout the district, Elmore makes sure they always ask children, "What happened to you?" instead of "What's wrong with you?"
"This kid may look like he has ADHD (attention deficit hyperactivity disorder), but let's look at those ACEs," she said. "Let's think about that instead before deciding that kid has a disability. Let's think about other supports we can put into place."
Elmore served as one of three panelists for a discussion about addressing and preventing ACEs after an April 25 screening of the documentary "Resilience," presented by Children's Trust and Resilient Richland at the Richland Library. The film, directed by James Redford, delves into the science of ACEs and a movement by leaders in pediatrics, education and social welfare to treat and prevent toxic stress through strategies and therapies that better protect children.
Robert Lominack, the executive director of Achieve Columbia, and Ellen Yaghjian, a registered yoga teacher with Hand Middle School's Mindfulness on the Mat program, rounded out the panel. It was moderated by Dr. Melissa Strompolis, the director of research and evaluation at Children's Trust, which launched the statewide ACE Initiative four years ago through funding by the BlueCross® BlueShield® of South Carolina Foundation, an independent licensee of the Blue Cross and Blue Shield Association.
The movie screening, shown as a part of Child Abuse Prevention Month in April, drew 50 attendees that included educators, social workers, law enforcement, legal professionals, health care workers and early childhood specialists.
Lominack, a lawyer by trade, has a background of representing death row prisoners, and he stated the legal community has been discussing the impact of childhood trauma since the early 1980s. He called the documentary's message of addressing and preventing ACEs during those elementary school years through a wide spectrum of professionals vitally significant information.
Reaching children before middle school can curtail behavioral issues by a third and reduce costs on things like special education testing and assessment, not to mention the savings over a life span if children end up within the systems of the S.C. Department of Social Services and the S.C. Department of Corrections.
"What I see in this film are the people in the schools providing the support, resource coordination and the prevention you need at a young age. Education is very important for teachers and administrators, but we've got to have the other adults in these buildings with expertise to help the teachers and administrators and as they do their jobs working with these kids," Lominack said. "But it's not just the kids, it's the families. If you ignore what the families are dealing with at home, you'll never push the rock up the hill."
Audience questions came from a variety of perspectives, but many kept coming back to the need for all child-serving professionals to find ways to connect and work together. It was a point reinforced by Yaghjian, whose yoga program teaches resilience to students by quieting the mind through breath, movement, and meditation.
"It really will take a collaborative effort across the board to make a difference," Yaghjian said. "The willingness is there to do that. It's not a one-answer solution to the problem. And these kids deserve it. They belong to all of us."
Strompolis discussed the impact of the ACE Initiative, which has built a core of 70-plus master trainers who can reach out to different groups across South Carolina to talk about ACEs and explain how Children's Trust is collecting and disseminating data, building a prevention planning framework, and promoting sound legislative policy to address ACEs in our communities.
The group agreed that ACE trainers and films like "Resilience" are important tools in educating community leaders, policymakers, and businesspeople about the need to address ACEs and build resilience among children and families in both Richland County and across the state.
Robert Anda, one of the two doctors whose ground-breaking research behind the original ACE Study over 30 years ago started the movement, said it best in the film.
"This information needs to get to everyone."