Children's Trust director of research, Aditi Srivastav Bussells, Ph.D., was named by Narrative Science as one of 60+ Data Changemakers to Know in the nation for being a leader in the data and analytics space pushing new and innovative ideas forward.
Here's what the Narrative Science story said: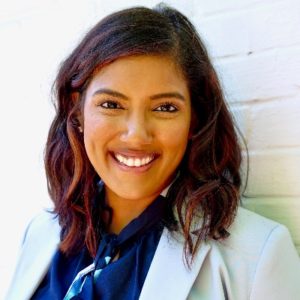 "Aditi is a leader in South Carolina public health, helping organizations and state leaders use data for action and making data meaningful across sectors. She is a trusted voice in the prevention community and her work has given a public platform to using data for change in our state. Her research has provided the foundation for new models of community coalition work and social norms communication designed to promote and normalize help-seeking behaviors in parents."
In her research role at Children's Trust, she leads mixed methods research efforts on adverse childhood experiences (ACEs), race equity, community mobilization, as well as examining policies, programs and practices that improve family and community resilience.
"I am incredibly surprised, humbled and honored to be selected as a Data Changemaker by Narrative Science," Srivastav Bussells said. "I am proud to have devoted my career to helping communities understand science and data to solve complex public health problems facing children and families."
Srivastav Bussells received her doctorate from the University of South Carolina's Arnold School of Public Health as a Doris Duke Foundation Fellow. She holds a master's degree in public health from George Washington University and a bachelor's degree in American government from the University of Virginia. Her research interests include health communications, health disparities and racial inequities, child health policy, and risk behavior prevention.