Children's Trust hosts the Building Hope for Children Conference Sept. 5-6 in Greenville.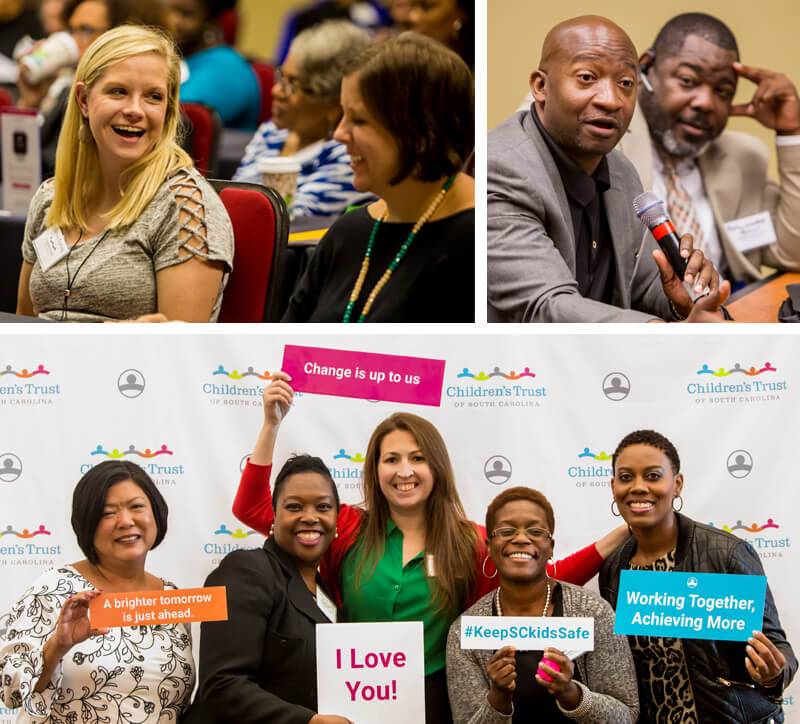 ---
As South Carolina's statewide leader in the prevention of child abuse and neglect, Children's Trust will host the Building Hope for Children Conference Sept. 5-6 at the Hyatt Regency in Greenville.
More than 400 attendees are expected for the biennial event that brings together social workers, home visitors, counselors, program administrators, and educators for two days of learning, sharing and networking.
"We are very pleased to bring this event to the Upstate for the first time," Children's Trust CEO Sue Williams said. "A conference like this is so important to get professionals serving children and families to support each other and share the best prevention practices from one community to another. This work is very difficult, and to be able to lift each other up is so affirming and empowering."
With a theme of "Resilient Families and Thriving Communities," the conference will emphasize the role everyone plays in keeping South Carolina's children safe from abuse and neglect. It will feature six inspiring keynote addresses and 34 innovative and interactive workshops focused on building educational, health care and community resources that support child and family well-being.
Our national keynote speakers are:
Thursday
Rev. Darrell Armstrong, Shiloh Baptist Church, Trenton, N.J.
Dr. Robert Sege, pediatrician and professor of medicine, Boston, Mass.
Deputy Chief (Ret.) Phil Tingirides and Capt. Emada Tingirides, Los Angeles Police Department, Los Angeles, Calif.
Friday
Enrique Feldman, musician and educator, Tucson, Ariz.
Judge Glenda Hatchett, "The Verdict," Atlanta, Ga.
Jerry Milner, associate commissioner, Children's Bureau, Washington, D.C., welcomed by Lt. Gov. Pamela Evette.
Please see the conference schedule for their speaking times.
Along with our workshop speakers, the keynote speakers are available for interviews Thursday and Friday to discuss themes of child well-being, family resilience, effective organizations, responsive schools, strong connections with law enforcement, and thriving communities.
Thursday's schedule opens with a performance by the League Academy Chamber Singers. Friday's schedule includes guest appearances by Lt. Gov. Pamela Evette, an advocate for child abuse prevention, and former University of South Carolina football standout Connor Shaw, whose camps have benefited children who have graduated from our Strengthening Families Program across the state.
WHAT:  Building Hope for Children Conference 2019
WHERE:  Hyatt Regency, Greenville
WHEN:  Thursday, Sept. 5, 8 a.m. to 4:30 p.m.
Friday, Sept. 6, 8 a.m. to 3 p.m.
For more details
Bett Williams
Chief Communications Officer
bwilliams@scchildren.org
office: 803-744-4042
cell: 803-730-3277
Neil White
Communications Content Specialist
nwhite@scchildren.org
office: 803-744-4053
cell: 803-553-1171