Alexis Dow
Training Assistant
I believe children should have a voice, and our goal is to give them that voice.
Alexis assists the partner engagement team by setting up virtual and in-person trainings, serving as the contact person for attendees to answer any questions as well as offer assistance. She previously worked as a site supervisor for Club EdVenture, an after-school program offered by EdVenture Children's Museum. In this position, she worked closely with Children's Trust as a site coordinator for the Strengthening Families Program.
As a child, her mother worked for Epworth Children's Home, where she experienced displaced children due to child abuse and neglect. This influenced her to study psychology with the goal of providing a better future for children and families. She received a bachelor's degree from the University of South Carolina with a major in psychology and a minor in counseling.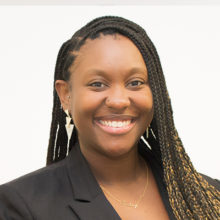 Alexis Dow
Training Assistant
Dana Powell, M.Ed.
Training Coordinator
I help people develop their potential, identify their passion and live their lives on purpose as they serve children and families in their community.
Dana works to make sure all child and family serving professionals, as well as foster parents, adoptive parents and others, have the information they need to support children and families by strengthening protective factors. She is the lead trainer for early childhood development, middle childhood development, and responding to abuse and neglect trainings. Dana is also a protective factors trainer and an adverse childhood experiences (ACE) master trainer and one of the lead facilitators teaching new ACE master trainers. 
Prior to joining Children's Trust, Dana worked with the South Carolina Campaign to Prevent Teen Pregnancy (now Fact Forward) for nearly 10 years. She earned a bachelor's degree in English and secondary education from Carson-Newman University and a master's degree in higher education and student affairs from the University of South Carolina. Dana is a certified speaker, trainer and coach with the Maxwell Leadership team.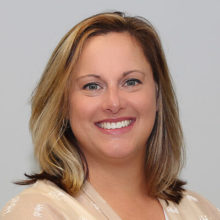 Dana Powell, M.Ed.
Training Coordinator