Katrin Bost, MPH
Home Visiting Systems Coordinator
Having a young toddler of my own, I had a desire to focus on supporting children and families more holistically, which led to my current role as home visiting systems coordinator.
Katrin manages the South Carolina Home Visiting Consortium and integrates existing initiatives, programs, and projects to improve the delivery and quality of services provided to families. She also plans workforce development activities, which include the biennial Home Visiting Summit. Katrin previously served as the organization's safety initiatives coordinator.
She holds a bachelor's degree in biology from the University of Kentucky and a master's of public health from The Ohio State University. After completing her education, she worked in Washington, D.C. in the nonprofit sector before taking a job as a health educator in Greenwood, S.C.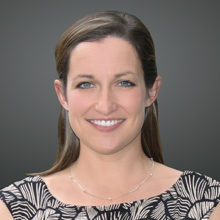 Katrin Bost, MPH
Home Visiting Systems Coordinator
Cathy Ramage
Home Visiting Senior Coordinator
I am committed to helping achieve better outcomes for families in South Carolina and believe that investing in children builds a better future for society as a whole.
Cathy provides support and monitoring functions for the Maternal, Infant and Early Childhood Home Visiting (MIECHV) program funded through the Health Resources and Services Administration within the U.S. Department of Health and Human Services.
She ensures all activities, as part of the federal grant program, are completed in an efficient and timely manner as well as in accordance to grant guidelines. She coordinates efforts for financial requests and reconciles all budget expenditures from partners. Cathy also guides the implementation of Healthy Families America and Nurse-Family Partnership subrecipient sites and provides general technical and programmatic assistance.
She is a graduate of the University of South Carolina with a bachelor's degree in women's and gender studies.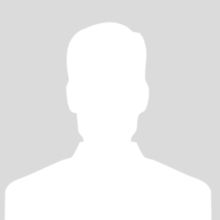 Cathy Ramage
Home Visiting Senior Coordinator
Amber Schrenkel, MSW
Home Visiting Resource Coordinator
I encourage so that others are encouraged.
Amber helps grantees stay connected, informed, and most of all, encouraged. She believes that inspiration and encouragement lead to stronger outcomes and give people extra stamina to give their best each and every day. Amber currently focuses her efforts on MIECHV communication and Parents as Teachers sites.
Amber is a certified trainer in adverse childhood experiences and loves discussing this topic with the community members. She believes in neighborhoods and the power of people working together to create a better space for their families and communities.  
Prior to joining Children's Trust, she spent extensive time serving the refugee and immigrant communities of South Carolina, North Carolina, and Connecticut. During that time, she provided direct services that included home visits and basic life skill classes to families from all over the world to help build a stronger community in those areas. Amber holds a bachelor's degree in psychology from Houghton College (N.Y.) and a master's degree in social work from the University of South Carolina.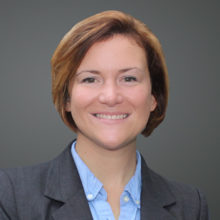 Amber Schrenkel, MSW
Home Visiting Resource Coordinator