Abby Wilson, MHA
Senior Manager of Community Implementation
I support efforts to strengthen community and familial bonds so that everyone thrives.
Abby is responsible for leading a collaborative, population-level approach in the implementation of the evidence-based Positive Parenting Program (Triple P) across the state. This initiative will be co-created by the Triple P South Carolina governance, support, and delivery systems/teams that include our other partners, The Duke Endowment, the Impact Center at Franklin Porter Graham Child Development Institute, and Triple P America.
Abby serves on the FRIENDS National Advisory Council, which provides guidance on program modifications and implementation to the training and technical assistance body for the Community-Based Child Abuse Prevent grantees around the country. She also works with FRIENDS on their Child Neglect Prevention Workgroup, charged with finding the best strategies to prevent child neglect, the largest type of maltreatment in our state.
She serves as a volunteer arbitrator for the Lexington County Juvenile Arbitration program and co-facilitates a life skills class for these youth multiple times a year. Abby holds a master's degree in health administration degree from the University of South Carolina as well as a bachelor's degree in biological sciences from Clemson University.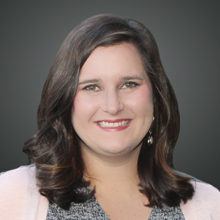 Abby Wilson, MHA
Senior Manager of Community Implementation
Virginia Bikas
Community Capacity Coach
I am excited to see this program and messaging grow in the community that I live. The chance to have even a small part in ensuring that children are able to grow and live in homes and communities that are working towards a common message (positive parenting) and common goal (reduce child abuse and neglect) is very exciting.
Virginia is responsible for supporting countywide implementation of the evidence-based Positive Parenting Program (Triple P). She oversees Triple P initiatives in Greenville County and additional counties as program expansion continues. She leads workforce development activities that include coaching, consultation and technical assistance to Triple P service organizations, and she coordinates practitioner peer support.
Before joining Children's Trust, she worked at Family Connection of South Carolina for five years, where for the last two years, she delivered Triple P Stepping Stones to families of children with special health care needs.  With a bachelor's degree in psychology from the University of South Carolina Upstate, she has dedicated her career to doing work in the area of child well-being, which included a stint as a guardian ad litem for several years.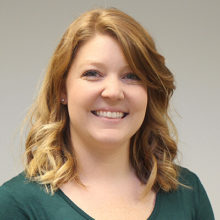 Virginia Bikas
Community Capacity Coach
Sarah Schiavone
Triple P Support Specialist
Early childhood development has always been a passion of mine. My mission is to help others understand how critical the early years of a child's life are, and to support, inform, and advocate for giving every child a great childhood.
Sarah fulfills administrative and coordination functions for the expansion of the Positive Parenting Program (Triple P) intervention system, and she interacts with the Triple P South Carolina governing, support, and delivery systems. She supports communication flow among all project partners, coordinates meetings, and maintains project timelines and necessary documentation.
Her prior work experience came with Parents as Teachers, Communities In Schools, and Early Head Start. Sarah graduated from UNC Charlotte with a bachelor's degree in child and family development with a minor in psychology. Her sorority, Kappa Delta, is a leader nationally in assisting child abuse prevention efforts, and it partners with Children's Trust in this state.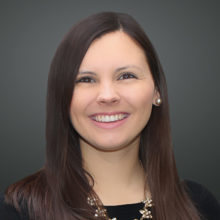 Sarah Schiavone
Triple P Support Specialist