Joan Fail Hoffman
Chief Operating Officer
I convert vision to strategy and strategy to operations because it's not enough just to hope that children will thrive. I must act so that children thrive throughout generations.
Joan brings to the team an ability to strategize, build relationships and put Children's Trust vision and mission into operational form. She oversees strategy, grant writing and human resources for the organization.
Her previous work leadership roles in her 30-year career of systems building and service to the field include director of grant making and programs at the Central Carolina Community Foundation, executive director of Communities In School of the Midlands, and director of development for The Nurturing Center.
Joan holds a master's in business administration-management from the University of South Carolina as well as bachelor's degrees in journalism and theater and speech from USC. She has served on multiple boards and committees in the community, and she currently serves as president of the board for East Point Academy, South Carolina's first Chinese immersion school.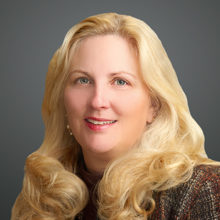 Joan Fail Hoffman
Chief Operating Officer
Ameka Neely
HR and Payroll Coordinator
I find ways to keep our team safe, happy, and healthy as the team finds ways to keep South Carolina kids safe, happy, and healthy.
Ameka is responsible for benefits, payroll, employee relations, recruiting/employment and onboarding. As a Society for Human Resource Management Certified Professional (SHRM-CP), she helps implement policies and strategies, serves as point of contact for staff and stakeholders, and delivers human resources services. 
A graduate of Midlands Technical College with associate degrees in business management and marketing, she has spent her career in accounting and office administration.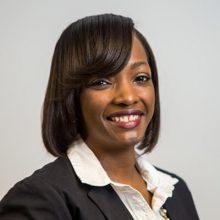 Ameka Neely
HR and Payroll Coordinator
Sarah Ross
Executive Assistant
With my knowledge and skill set, I am committed to adding a new dimension to the current efforts and accomplishments that improve the lives of South Carolina's children.
Sarah provides overall agency support for the leadership team, staff members and the board of directors by planning, organizing and managing office operations while maintaining an effective and efficient environment.
She brings extensive knowledge and experience to the areas of administration, finance and development. With an associate degree in business from Midlands Technical College, she previously worked for a mental health nonprofit as the public relations coordinator.
Sarah Ross
Executive Assistant