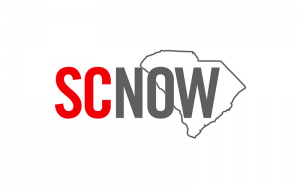 (SCNow) – Johnson Middle School in Timmonsville is hosting the Strengthening Families Program for the first time in school history. The program is designed to improve communication between parents and children, help families plan goals and motivate them to meet those goals.Starting today, the group will meet at 6 p.m. on Mondays to complete the 14-week course.
The night begins with a family meal. Then, parents and children go into separate training sessions for one hour. The sessions are led by group leaders who are trained in the Strengthening Families Program curriculum. To end the evening, families come back together for a 30-minute family skills training session.
Alexis Pipkins, executive director of Lee County First Steps, has overseen the training in other area locations. Pipkins said the Strengthening Families Program can influence positive changes in family dynamics such as eliminating abuse and neglect, increasing good behavior and helping parents brainstorm new parenting strategies.
Pipkins said he is excited about bringing the program to Timmonsville. However, a participant does not have to live in Timmonsville to attend. The program is for anyone interested in strengthening their family. There is a limit of 15 families per program.
To sign up, those interested can call the Lee County First Steps Office at 803-484-5110 or site coordinator Diana Williams at 803-428-7869. Transportation can be provided upon request.
The Strengthening Families Program is funded by the Children's Trust of South Carolina in partnership with the Department of Social Services and Duke Endowment.