Staff Reports
Midlands Biz 
Approximately 130,000 children in South Carolina live in concentrated poverty, according to "Children Living in High-Poverty, Low-Opportunity Neighborhoods," a new KIDS COUNT® Data Snapshot released today by the Annie E. Casey Foundation.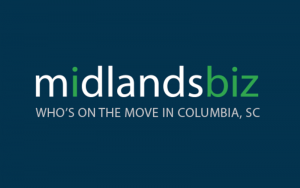 Using the latest data available from the U.S. Census Bureau, the snapshot examines where concentrated poverty has worsened or improved across the country during this most recent period of national economic expansion. South Carolina has seen little change with 148,000 children living in concentrated poverty during 2008-2012 and 130,000 in this most recent report for 2013-2017.
"We are encouraged that there has been a slight improvement in the number of children living in significantly under-resourced neighborhoods," said Aditi Srivastav Bussells, Ph.D., Children's Trust research and community impact manager. "However, there are still too many South Carolina children and families who lack access to opportunities by virtue of where they live."
Concentrated poverty refers to a neighborhood that has 30 percent or more of its population living in poverty. High-poverty neighborhoods generally don't have access to healthy food and quality schools, contributing factors that can lead to a lack of child well-being and to abuse and neglect. This places a significant strain on children and their development, diminishing their potential for a successful future.
"We are especially concerned about two factors. First, children of color make up a disproportionate number of children living in concentrated poverty. Second, too many of these children are in their critical early child development years of birth to four years of age," Bussells said.
73 percent (95,000) of children living in high-poverty neighborhoods are Black, African American, Hispanic or Latino.
40,000 children living in high-poverty neighborhoods are between the ages of 0-4.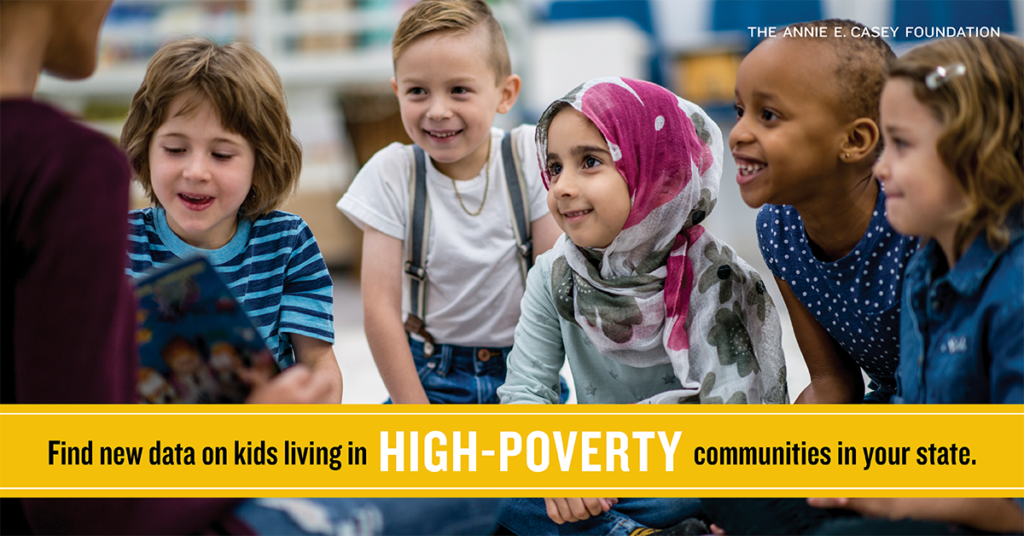 Policies and decisions at the neighborhood, county and state levels can have a significant and positive impact on the lives of children and struggling families. The report outlines strategies around expanding economic opportunity and housing options, including the following:
Supporting low-income residents in paying higher property taxes that often come with new development/redevelopment or with a family's relocation to a more affluent area.
Expanding workforce training that is targeted to high-poverty, low-opportunity communities.
Encouraging small-business loan programs that serve entrepreneurs in low-income neighborhoods and communities of color — or people that traditional lenders tend to reject, such as individuals with poor credit or criminal records.
Children's Trust leads the work of the South Carolina Child Well-Being Coalition in partnership with the South Carolina Department of Health and Environmental Control. The coalition's goal is to alleviate the effects of poverty and improve outcomes and opportunity for all children in South Carolina. Dr. Christine Turley, the director of the USC School of Medicine's Research Center for Transforming Health, serves as the chair of the coalition's leadership team. She appreciates the information in this national report.
"This gives us another opportunity to examine the critical intersections for children. Where they live is one of the most important," Turley said. "We encourage anyone who would like to be a part of the coalition and its work to join us."
For more information on how to be involved with the coalition, please contact Amy Moseley, Children's Trust community coalitions manager, at amoseley@scchildren.org.
Release Information
The "Children Living in High-Poverty, Low-Opportunity Neighborhoods" is a KIDS COUNT Data Snapshot produced by the Annie E. Casey Foundation using data from the U.S. Census to examine childhood poverty in America. It will be available Tuesday, Sept. 24 at www.aecf.org. Additional information is available at www.aecf.org/databook. Journalists interested in creating maps, graphs and rankings in stories about the Data Book can use the KIDS COUNT Data Center at datacenter.kidscount.org.
 
About Children's Trust of South Carolina
Children's Trust of South Carolina is the statewide organization focused on the prevention of child abuse and neglect. We provide funding, resources and training to help local program partners build strong families and positive childhoods. Children's Trust leads the state's coordinated efforts for the Strengthening Families Program; Triple P (Positive Parenting Program); S.C. Adverse Childhood Experiences Initiative; Maternal, Infant and Early Childhood Home Visiting; Child Abuse Prevention Month; Child Well-Being Coalition; and KIDS COUNT. For more information, visit scChildren.org.
 
About the Annie E. Casey Foundation
The Annie E. Casey Foundation creates a brighter future for the nation's children by developing solutions to strengthen families, build paths to economic opportunity and transform struggling communities into safer and healthier places to live, work and grow. For more information, visit www.aecf.org. KIDS COUNT® is a registered trademark of the Annie E. Casey Foundation.
Source: Midlands Biz