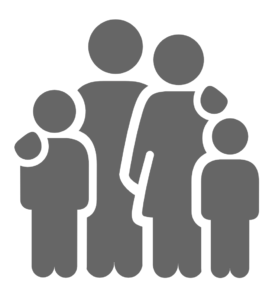 Preventing child abuse and neglect starts with protective factors. When protective factors are present, the risk of abuse and neglect decreases.
So, what exactly are protective factors and how can policymakers ensure that protective factors are present? Protective factors are conditions that reduce or eliminate risk factors in families and communities, increasing the health and well-being of children and families.
There are six protective factors: nurturing and attachment, concrete supports for parents, knowledge of parenting for child and youth development, parental resilience, social connections, and social and emotional competence of children. Understanding more about these factors and implementing the related policy suggestions will lead to lower child rates of abuse and neglect.
Nurturing and Attachment
Michael Shirley, Children's Trust of South Carolina's director of community and workforce development and a nationally certified trainer on protective factors, wrote an article on practical ways to implement protective factors in our own lives. "Skills to manage stress and nurture children often do not come naturally and must be taught like many other life lessons," Shirley wrote.
Anyone who has cared for a newborn understands it can be stressful and, especially after a few sleepless nights, decision-making can suffer. Having a helpful partner who can assist in navigating the sometimes-choppy waters new parents face improves nurturing and attachment.
This is where home visiting shines. Home visiting is a program where a trained professional comes alongside expecting or new parents to help improve parenting skills, build stronger parent-child relationships and increase family self-sufficiency.
There are multiple home visiting models implemented in South Carolina which are supported through public and private initiatives. There are tangible ways that policymakers can ensure home visiting continues to help new parents develop the skills to deal with stress and learn how to nurture their children. They include supporting increased funding for home visiting, through the reauthorization of the Maternal, Infant, and Early Childhood Home Visiting (MIECHV) program at the federal level, or additional funding for home visiting models at the state level, such as the increased funding for Parents as Teachers or Nurse-Family Partnership in South Carolina.
Concrete Supports for Parents
Kids do well when their families do well. How do we help families do well? It starts with ensuring that parents have concrete supports, which are basic needs related to food, utilities, finances and employment. These basic needs help families during the "good times" and support them through "bad times" when additional stress or adversity is present.
When the pandemic hit (read "bad times") in 2020, the need for concrete supports became very clear in the multiple rounds of COVID relief bills passed Congress. From housing assistance to taxpayer stimulus to the expanded child tax credit, all these initiatives helped ensure that families had concrete supports when they were needed most.
One relief measure that still could pass was the continuation of the expanded child tax credit which was part of the Build Back Better (BBB) bill. Even though the Senate failed to pass BBB, the impact of the expanded credit was real. Parents were able to use this money to provide basic needs for their family, provide children with their own bed and even give their children an opportunity to participate in sports, which has been shown to improve developmental outcomes.
As talks start back up on the reconciliation bill, what was referred to as BBB, it would be encouraging to see Congress invest in the expanded child tax credit or one of the other initiatives that assist with concrete supports.
Knowledge of Parenting for Child and Youth Development
Children flourish when parents provide affection, respectful communication, consistent rules and expectations. The Strengthening Families Program (SFP) is designed to help parents develop positive discipline practices, stay resilient in tough times and improve parenting skills. Additionally, SFP helps children with social skills, relationships and school performance.
Using a two-generation approach, parents and children ages 6-11 work in tandem over 14 weeks to improve family relationships, develop communication skills and set and maintain expectations for behaviors.
In South Carolina, there are 36 counties that have at least one SPF program and last year, even in the middle of a pandemic, 763 families completed the program. That is 763 families that now have the tools and knowledge to break what can be generational cycles of dysfunction.
SFP is implemented through Children's Trust and funded through private grants, state appropriations and contracts with state agencies. Were policymakers to increase funding levels, more families across more counties could learn valuable tools and skills to help raise strong children. As Fredrick Douglass said, "It is easier to build strong children than repair broken men."
Protective Factors Begin with Everyone
We need Congress and South Carolina legislators to give more funding and attention to the protective factors, and I'd encourage you to advocate for that if you can, but that isn't the end all be all for protective factors.
Shirley reminds us that protective factors "all start with you and me and the small differences we can make in our own lives to improve the lives of those around us." He continues: "Ask yourself daily, 'What small but significant change will I make today?' The more we start to adopt these ideas, the more good we will see in the world and the more protected our society will be from the harmful effects of child abuse and neglect."