By Karriem Edwards, South Carolina Center for Fathers and Families CEO 
As the new CEO of the South Carolina Center for Fathers and Families, I am excited about helping men become great dads, but I am more excited about being a dad – a "girldad."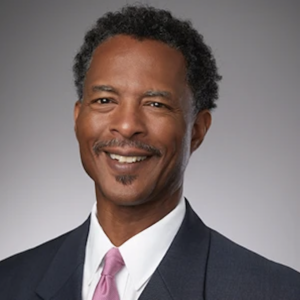 A healthy father-daughter relationship is extremely important to a girl's development and influences her well into her adult years. Few adult women can escape the memory of their father, and, for good or bad, it may impact whom they select for romantic partners—something on my mind this Valentine's Day. 
When a father spends time with his daughter—attending make-believe tea parties, pageants, daddy-daughter dances or listening to a favorite song that has to be explained—it builds her confidence and self-esteem, which helps her perform better in school and in life.
When a father treats his daughter's mother with respect, even if they are not together, it shows how men and women can and should relate to each other well. A father is important in showing positive support and kind behavior and demonstrating that abusive behavior is simply intolerable. A father offers much-needed protection keeping his daughter safe and giving her a greater sense of security.  
The data backs this up: When a father is involved, children are twice as likely to go to college, 80 percent less likely to spend time in jail and 75 percent less likely to experience teen pregnancy. Simply put, children need their fathers. 
But sadly too many fathers are not involved in their daughters' lives and girls are suffering negative impacts, such as depression, eating disorders and promiscuity that can lead to teen pregnancy, suicide, substance abuse and more. 
We've come a long way in recognizing that fathers matter and dads must do their part. But, too often, well-intended policies and practices overlook a father's role and even worse, can stand in the way of him being more involved in his children's lives. Some policies don't help make a pathway for fathers to spend more time with their children when they don't live in the same household.
Father-friendly services are scarce and those services that are available, like policies, often merely focus on his economic contributions, not the strong emotional bonds needed between dads and their daughters. Many policies only reference one parent, not both parents, and treat fathers as an afterthought, leaving fathers feeling marginalized. 
At the South Carolina Center for Fathers and Families, we witness firsthand that when fathers have the services and support they need, they do everything they can to provide for the financial, mental and emotional needs of their children. We can do more to include dads. A critical step is simply asking, "What about the dad?"  
Meanwhile, I'm still enjoying and working to strengthen my relationship with my daughters while carving out time together, embracing the young ladies they have become, and learning about their dreams for the future. I hope they will remember their dad – their first love.  
Happy Valentine's Day! 
The South Carolina Center for Fathers and Families' mission is based on the conviction that children thrive when an engaged, responsible father is active in their lives. In South Carolina, many children live in a father-absent home, and the consequences are dire. To address this problem, the Center supports six regional fatherhood organizations with 14 locations providing services across the state while promoting father-friendly policies and practices and helping to erase society's negative stereotypes of non-custodial, low-income dads. 
The South Carolina Center for Fathers and Families is an active partner with Children's Trust, both working to improve child well-being and prevent child abuse and neglect by including fathers. 
The Policy Forum takes an in-depth look at policy areas that impact children and families. It features guest columns from social workers, public health professionals, academic experts, legislators, and family-serving organizational leaders. To be a contributing writer, fill out this form.