Children's Trust has launched parent advisory councils in three regions across the state to ensure parent voice in prevention and family strengthening work. Neil White, who tells the organization's stories, learned more at a recent council meeting.
---
Building better communications between parents and the organizations that serve families can only make services more effective and essential.
That's why Children's Trust has recently begun work on an initiative to build parent advisory councils in three areas of the state: Richland and Lexington counties in the Midlands, Oconee in the Upstate, and Marlboro in the Pee Dee.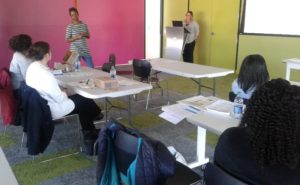 Tecoria Jones is a mother of six children ages 2 to 20. As someone who experienced a great deal of childhood adversity, she knows better than anyone that family support services need the input of those receiving help to make them more effective. She realizes parents can often feel left out or voiceless in the process, which is why she has decided to become a leader in the parent-voice movement in South Carolina.
"We want to engage parents, and help activate their voice in the community to the agencies," Jones said. "We want them to say, 'Hey, we like what you're doing. That's great. Thanks for doing it, but as a parent this is what we see, and this is what we need."
The parent advisory councils, funded by the Community-Based Child Abuse Prevention program, can include biological parents, foster parents, adoptive parents, and kinship caregivers – anyone who has the role of parent in a child's life. Parents are asked to join because of their personal experiences and not their professional backgrounds.
Dana Powell, Children's Trust parent and community engagement coordinator, is leading the parent advisory council effort. Her goal is to have 12 to 15 parents in each of the communities coming together on a regular basis to identify actions that can better engage all parents in local communities.
Parents in the Midlands group have chosen the name Parent Matters.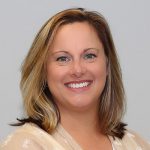 "Parent Matters strives to be the voice of parents to ensure that the community is providing them the support they need to be the best parents they can be," Powell said. "Parents need to be able to talk openly and honestly about what works and what doesn't. When we understand that, we can work to make things better for everyone."
Also known as parent partnerships, initiatives such as this have been producing meaningful results in other states. The National Alliance of Children's Trust and Prevention Funds, of which Children's Trust is a member, has taken a leadership role on bringing the parent voice to prevention work.
The ultimate goal is to strengthen protective factors that support children by identifying community resources and connecting parents to them. In addition, the councils provide valuable input to area agencies and organizations on how to help parents utilize services successfully. They will also be working directly with local coalitions to inform planning on how to prevent child abuse and neglect and promote child well-being.
---
For more information about joining one of our parent advisory councils, contact Dana Powell at 803-744-4058 or dpowell@scchildren.org.