Children's Trust board member Marc Brown spoke to the Joint Citizens Committee on Children in during the committee's annual tour in Columbia on October 12. 
Brown, an attorney based in Columbia and a member of the South Carolina Bar Association, shared with the committee recent data that shows 12% of children in South Carolina reported experiencing depression or anxiety in 2020, a 55% increase from 2016, according to the 2022 KIDS COUNT Data Book. South Carolina is one of seven states that experienced such a dramatic increase. He also laid out strategies for supporting child well-being to mitigate the effects of toxic stress.
The committee consists of a bipartisan group of six lawmakers from the House and the Senate; it also includes three citizens appointed by the governor and the heads of statewide agencies including the Department of Social Services, the Department of Mental Health, the Department of Juvenile Justice, and the Department of Education. The full hearing in Greenville is available.
Transcript of Marc Brown's testimony 
Good evening chairman and members of the committee,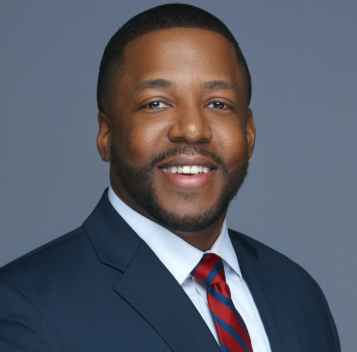 I am Marc Brown, an attorney based out of Columbia and a member of the South Carolina Bar Association. I am the son of a career airman who was stationed at Shaw Air Force Base, and my mother, now retired after 35 years, was an elementary school teacher. I graduated from USC and then went on to graduate with honors from Emory University School of Law. I am married with a teenage son and am committed to my community. I volunteer with Big Brother Big Sisters of the Midlands and am a Board member for Communities in Schools of the Midlands as well as Children's Trust of South Carolina. These volunteer opportunities allow me to help individuals, especially young men, and the systems and environment in which we all live.  
Children's Trust is the only statewide organization focused on preventing child abuse and neglect. We lead and support a network that shares our belief that all children should thrive, live in secure families and be surrounded by supportive communities. We provide funding, resources and training to help our local program partners build strong families and positive childhoods and lead the state's coordinated efforts for family resource centers, the Strengthening Families Program, Triple P (Positive Parenting Program); South Carolina Adverse Childhood Experiences Initiative, Home visiting, Child Abuse Prevention Month and KIDS COUNT. 
I am giving the third testimony on behalf of Children's Trust during these hearings and will focus on adverse childhood experiences.  Board of Directors Chair Tiffany Santagati and CEO Sue Williams have previously offered testimony at this year's hearings on affordable housing and the Department of Social Services respectively.  
Adverse childhood experiences, sometimes referred to as ACEs are traumatic events that occur in a child's life before they turn 18. This adversity, this toxic stress, can harm a child's brain and its development, which can result in long-term negative health and social outcomes. 
ACEs include emotional, physical and sexual abuse; domestic violence; substance use and mental illness of someone in the household; being separated from parents, including incarceration and divorce; food insecurity; and homelessness.   
62 percent of South Carolina adults have reported one ACE as a child. 16 percent of South Carolina adults have reported four or more ACEs. The more ACEs a child experiences the higher the chance they will experience depressive disorders as an adult (79 percent of adults that have depressive disorder report ACEs).  
While ACEs may be common, the good news is that they are preventable, and we start to address by building an understanding of the importance of addressing the growing mental health crisis in our schools.  
The Annie E. Casey Foundation's 2022 KIDS COUNT Data Book, Count report found that twelve percent of children in South Carolina reported experiencing depression or anxiety in 2020, a 55% increase from 2016, according to Kids Count. South Carolina is one of seven states that experienced such a dramatic increase.  
While these numbers are pre-pandemic, school districts are beginning to see an even more alarming increase in students experiencing mental health issues. In September, The Charleston County School District reported that there was a 300% increase in students that "needed intensive mental health support" compared to the 2016-17 school year.  
There are reasons to hope. Research indicates that addressing youth mental health needs can reduce or even eliminate pandemic-related stress. And, Children's Trust identifies specific ways to help children and youth thrive and succeed — despite adversity:   
Support programs and practices that help youth feel safe and protected at home and give them a sense of belonging in high school

 

Create environments and foster relationships where youth are able to share their feelings

 

Foster community traditions that allow youth to participate regularly and meaningfully

Build opportunities for people outside of their immediate family care about them

 
 As the committee discussed earlier this year, schools are the most logical and efficient choice for mental health services and supports for students. Removing the burden of transportation logistics and time constraints gives students the chance to regularly meet with mental health professionals and build healthy relationships that can provide buffers and supports to build resilience in our children. I encourage the committee to continue to explore how to resource schools to provide these services and how to ensure that students can access them.   
Growing up, I didn't have ACEs, even though my father passed away when I was four years old. My mother, as a single parent, raised my brother and I, and I had a fantastic childhood. But I do remember a lot of my friends and classmates did not have that. Until I was older, I didn't understand how bad they had it or the difficulties they faced. But I would like to do anything that I could to make sure children today aren't having to deal with that.
Please join the Children's Trust and support those who are supporting our children. Let's make sure our schools have what they need to help our children navigate these anxious days. I thank you for your time today, and I appreciate all that you do for the children of this state. And I hope that you all will continue to do great things and help Children's trust.