Katrin Bost, MPH
Home Visiting Systems Coordinator
Having a young toddler of my own, I had a desire to focus on supporting children and families more holistically, which led to my current role as home visiting systems coordinator.
Katrin manages the South Carolina Home Visiting Consortium and integrates existing initiatives, programs, and projects to improve the delivery and quality of services provided to families. She also plans workforce development activities, which include the biennial Home Visiting Summit. Katrin previously served as the organization's safety initiatives coordinator.
She holds a bachelor's degree in biology from the University of Kentucky and a master's of public health from The Ohio State University. After completing her education, she worked in Washington, D.C. in the nonprofit sector before taking a job as a health educator in Greenwood, S.C.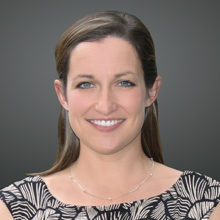 Katrin Bost, MPH
Home Visiting Systems Coordinator
Kelsay Daniels
Home Visiting Coordinator
I offer support to programs so that trainings and interactions with partners are organized and efficient so they may focus on the prevention of child abuse.
Kelsay is responsible for providing technical assistance, quality assurance, and quality improvement to partners of Triple P (Positive Parenting Program) and the Strengthening Families Program across the state. She educates partners on methodologies or framework, implements initiatives, and reports on outcomes. She also collaborates with the senior evaluator on coordinating trainings, data collection, and reporting activities.
With a bachelor's degree in public health from the University of South Carolina, she formerly worked as an office assistant in the S.C. Department of Mental Health's Columbia Metropolitan Children's Advocacy Center. She is pursuing a master's degree in public health with a concentration in health services, policy and management at USC.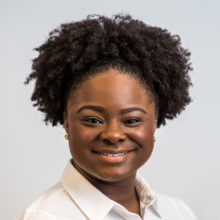 Kelsay Daniels
Home Visiting Coordinator
Cathy Ramage
Director of Home Visiting
I am committed to helping achieve better outcomes for families in South Carolina and believe that investing in children builds a better future for society as a whole.
Cathy provides operational strategic leadership and key oversight functions for Children's Trust-led Maternal, Infant, and Early Childhood Home Visiting (MIECHV) initiatives and prospective home visiting initiative opportunities in South Carolina. She oversees the coordination and delivery of key programmatic initiatives, contracts and related services.
She ensures all activities, as part of the federal grant program, are completed in an efficient and timely manner and in accordance to grant guidelines while supervising the home visiting team. Cathy also works closely with the finance team to budget and monitor key programmatic operations to ensure sound fiscal and system management.
She is a graduate of the University of South Carolina with a bachelor's degree in women's and gender studies.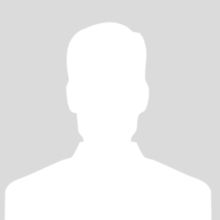 Cathy Ramage
Director of Home Visiting