Last week Governor Henry McMaster held a ceremonial signing of S.380, the KinGAP bill, which will allow allows DSS to create a Kinship Guardianship Program.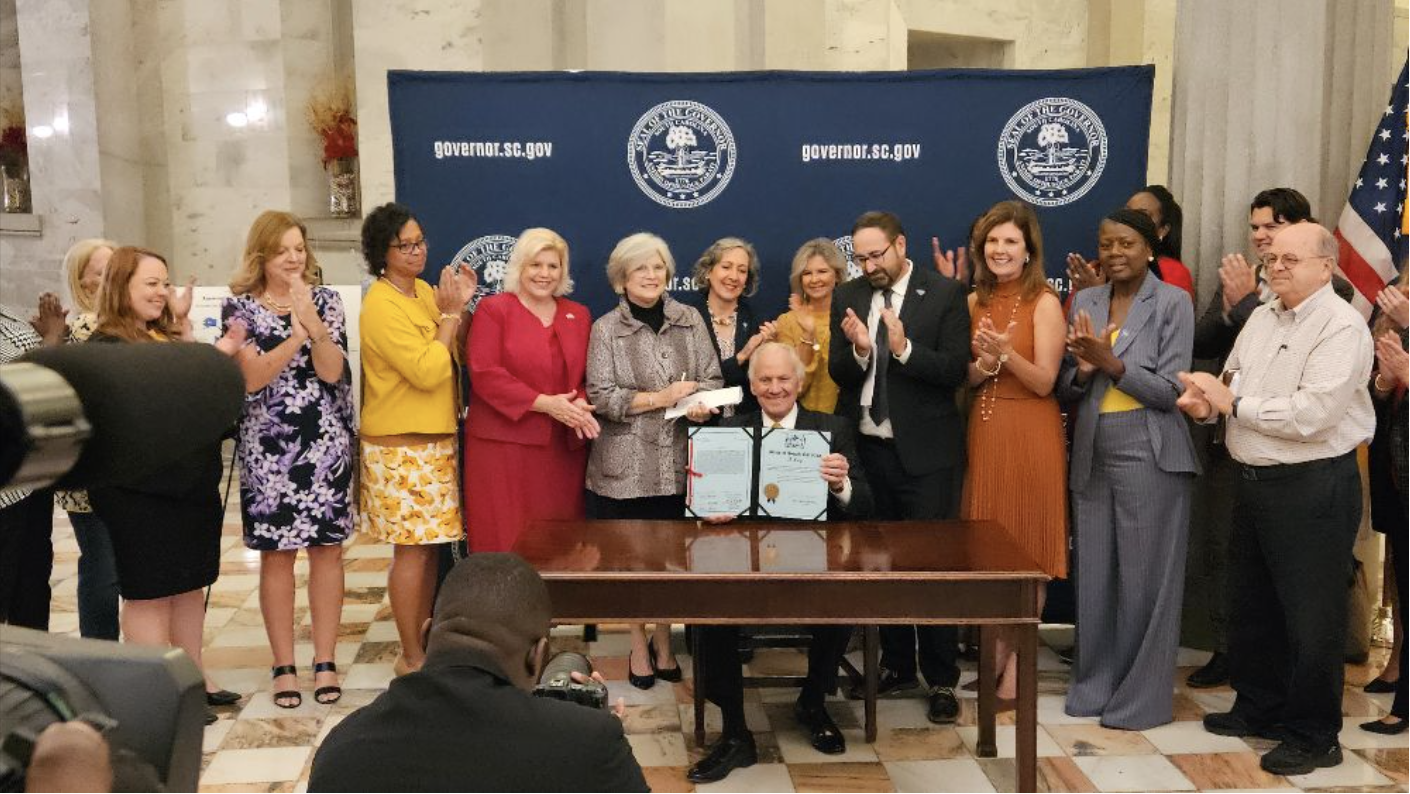 During the event, Senator Katrina Shealy, lead sponsor of the bill, made the following comments. 
"Thank you, Director Leach, and thank you for your steady leadership. You are truly the model by which all agency heads should aspire to be.
 
As most of those here today understand all too well, kinship care is not a new concept. In fact, it is probably the oldest form of child welfare services in the world: placing at-risk children with loved ones they are both familiar and comfortable with.
 
This new act builds upon the good progress we made in 2022 with the passage of the original Kinship Care law which made it easier to protect children, get them to a safe environment, and lessen the potential for causing more adverse childhood experiences. With this legislation's passage, we have finally joined 40 other states, the District of Columbia, Puerto Rico, the U.S. Virgin Islands, and 10 Indigenous American Tribes that have chosen to put the needs of children first.
 
Of course, there is so much more that we can do to further the success of strengthening our kinship care families because being a pro-life state should mean that we provide the best possible environment for all children and families.
This means offering free school meals to all children, improving paid family leave, enhancing access to health care, childcare, nutrition assistance, early childhood education, expanded child tax credits, stronger child support enforcement, adoption assistance, foster care board rates, family support services, and many, many other common-sense policies. These long-overdue measures will help reduce the need for foster care and kinship placements in the first place by strengthening families first and combating child neglect and abuse before it ever starts.
 
I look forward to working with my colleagues in the coming session to help ensure that every child and family has a real fighting chance to thrive and grow. Thank you all for your support and advocacy as we try to make South Carolina a happier, healthier, safer, place to live."