Child Abuse Prevention Month begins Thursday, April 1, a time when communities work together to create positive childhood experiences in nurturing environments that give children the opportunity to flourish.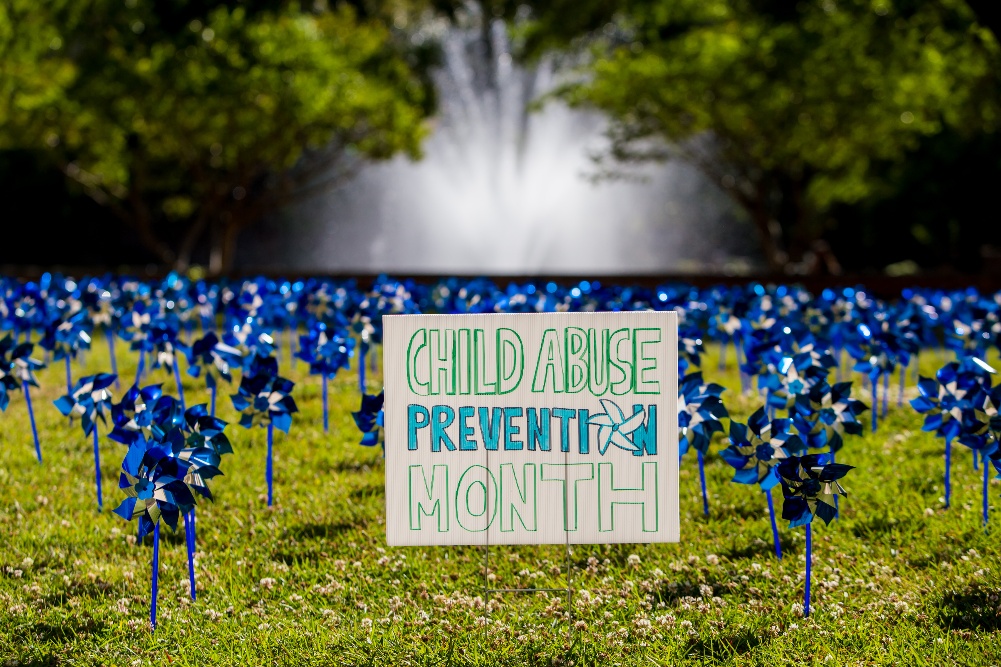 ---
Child Abuse Prevention Month begins Thursday, April 1, a time when communities work together to create positive childhood experiences in nurturing environments that give children the opportunity to flourish. We know child maltreatment is a preventable problem. All adults play a role in building the safe and stable homes needed for the healthy development of our future generation of parents, leaders, and community members.
Raising awareness is a critical first step in preventing child abuse and neglect. When we take action to help families thrive, children will grow up supported and strong. Join us by planting the seeds and bringing sunlight into the lives of our state's children and families.
Children's Trust, the South Carolina affiliate for Prevent Child Abuse America, focuses on two-generation strategies by working in coordination with local child-serving organizations across South Carolina through evidence-based programs, prevention trainings, and data and research to break entrenched cycles of abuse and bring about lasting change.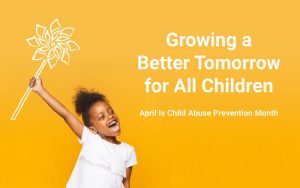 "We believe prevention is the best investment and guides the work we do at Children's Trust," Children's Trust CEO Sue Williams said, "We all know that working upstream is the most cost-effective and efficient way to address abuse – before the crisis situations occur."
Along with our 100 local prevention partners, the statewide campaign, with a theme of "Growing a Better Tomorrow for All Children," will focus on strategies to protect children and strengthen families. Williams called these partnerships an important element of child abuse prevention because local leaders understand what works best in their communities.
"Their commitment sends a signal that all of us are united as strong, passionate, statewide advocates for the goal of preventing child abuse and neglect," Williams said. "Children's Trust seeks to collaborate at the state and local levels to deliver effective prevention programs because no single public agency or community organization can do this work alone."
Children's Trust will host a Child Abuse Prevention Month event along with the Governor's Office and the S.C. Department of Social Services at Riverfront Park, Tuesday, April 6, at 2 p.m. Gov. Henry McMaster will declare April as Child Abuse Prevention Month.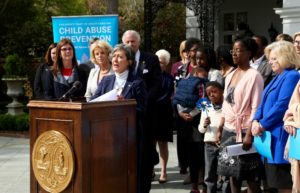 Our CAP Month webpage is filled with information and resources to get things started in your community: the 2021 toolkit, a social media press kit to share prevention messages, a pledge for prevention, a sample proclamation and press release, an advocacy flyer, Helping Kids Grow booklets in English and Spanish, and more. Join the many organizations and agencies that have committed to be partners in prevention across the state in April.
Wear Blue Day Is April 1
Join individuals and organizations across the nation and our state by wearing blue on the first day of April. Take a photo and share it on social media outlets, tagging us, and using the #WearBlueDay2021 and #CAPMonth hashtags.
Plant a Pinwheel Garden
During April, organizations and communities plant pinwheels as a visible show of support for keeping children safe. Friday, April 16, is the statewide pinwheel planting day, but local organizations can plant their pinwheels gardens on the day that best suits their communities.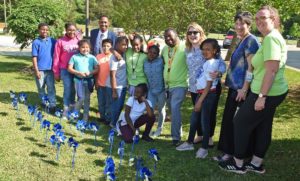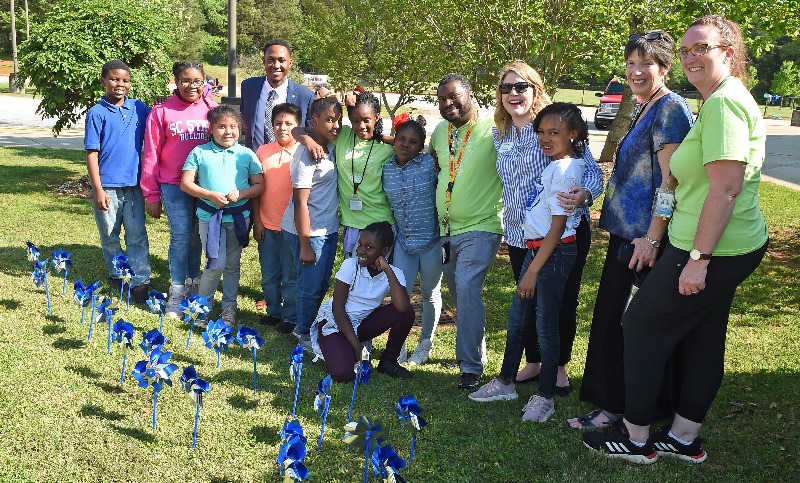 The pinwheel is the national symbol for happy, healthy childhoods and brighter futures for all children. Public gardens of pinwheels at community centers, parks, schools, and churches raise awareness about the importance of supporting children and families in every community across our state. Please share a photo of your garden on social media with the hashtag #GrowingBetterTogether or #CAPMonth and tag Children's Trust.
CAP Month Grants Awarded
As a way of encouraging family-serving organizations and agencies to stage public awareness events during CAP Month, Children's Trust awarded grants to fund one-day child abuse prevention activities to these organizations: Greenville County Sheriff's Office, Hampton County First Steps, Lancaster County First Steps, Simpsonville Police Department, Windwood Farm Home for Children in Awendaw, and Youth Generation Matters in Brunson.
---
Children's Trust thanks its lead sponsor for CAP Month, Molina Healthcare, as well as Abacus Planning Group, MUSC Health and Southern First for their sponsorships.