Aditi Srivastav explains the importance of getting an accurate count by the U.S. Census Bureau in 2020 and what that would mean for South Children's children, especially those of color. Srivastav, who is working on her Ph.D. at the University of South Carolina's Arnold School of Public Health as a Doris Duke Foundation Fellow, is the adverse childhood experiences (ACE) coordinator at Children's Trust.
If you care about South Carolina's children, you should care about the 2020 census.
May seem like a jump, but let me explain.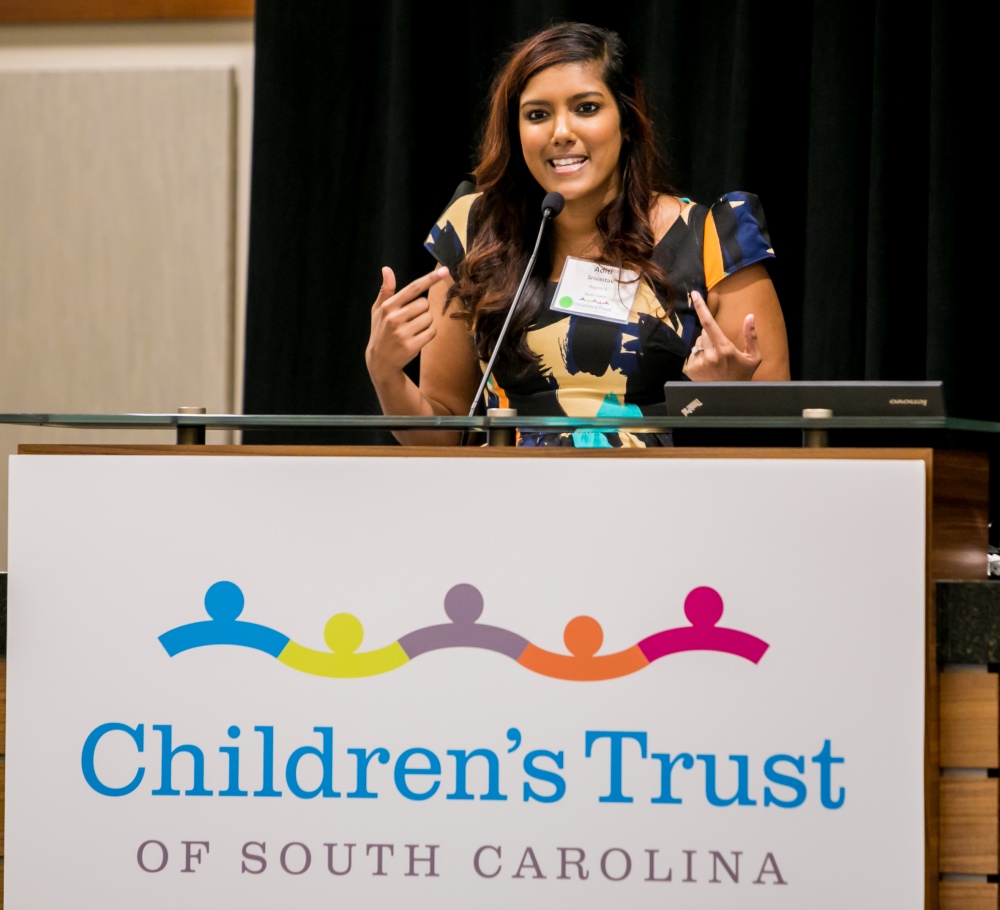 The U.S. Census is the federal government's attempt to account for every person, including every child, in the United States every 10 years. A requirement of the U.S. Constitution, it was created to ensure that our rights as citizens are protected by determining the fair distribution of congressional seats to states.
In fact, the census has been used to implement the Voting Rights Act, ensuring that jurisdictions are representing the population accurately, and that people have the necessary resources (e.g. language assistance) to participate in the electoral process. The census can have positive implications on voting by allowing all of us to be heard on issues that affect our daily lives, including the well-being of children.
Along with population counts, the census collects information on socio-economic factors such as gender, age, race and income. It serves as an indicator of conditions that include poverty, food insecurity, unemployment and disparities. And it also helps us understand areas where we've made progress.
Based on this data, the federal government decides how approximately 700 billion dollars of funding will go to national and state assistance programs directly impacting children, including Medicaid, SNAP, Children's Health Insurance Program (CHIP), foster care, and temporary assistance for families.
The census also determines how much state money will go towards states for public projects like building schools, maintaining roads, and building new hospitals. Not surprisingly, the private sectors also care about the census because it helps them determine things like whether they should invest in a community by building a store or creating a new housing development. That sort of investment can help our national, state, and local economies as well as strengthen family well-being, which allows children to meet their fullest potential.
Essentially, the census can help South Carolina in making data-driven decisions that ensure our taxpayer dollars are allocated to the places that are most in need. Sounds great, right? 
Unfortunately, over the years, researchers have found the census is not counting populations equitably. White families with a higher socio-economic status are often overcounted, and populations such as families of color, young children 0-4 years of age, single black females, and young adults are not accurately represented in the count. This has resulted in skewed data, which leads to a misallocation of funds. This could mean that some of our most vulnerable children and families are not getting the support they need, which would mean a step back for South Carolina's children.
To ensure that our census is accurate and provides a clear picture of the challenges faced by our diverse families today, we must remove some of the barriers to collecting information in order to guarantee the data is robust. This will allow us to address many key issues facing our children, ranging from educational inequities to understanding where some of our health disparities exist to helping inform policy efforts.
Two key barriers face the census today.
There have been efforts under the current administration to add questions in the 2020 census about immigration status. Considering the anti-immigrant messaging we see in politics today, it is likely that the anxiety and fear of immigrant families have been heightened, which could lead to growing distrust of the federal government and the 2020 census. If such a question is added, some are suggesting that the 2020 census data would be so skewed, that it would be unusable. Imagine the potential negative effects on programs and policies that directly benefit South Carolina's children and families.
Additionally, the U.S. Census Bureau continues to face budget cuts of almost $200 million since 2012. This could mean the Census Bureau has to lay off some of its field workers, many of whom could have the language skills and cultural understanding to reach out to diverse families. It also could mean a cut to the online technology needed to address nonresponses through regular mail. Additionally, it could limit the amount of pretesting the bureau could conduct to data collection in rural areas with limited internet service, or places that may not have traditional addresses like Native American reservations. These factors could all lead to miscounting and undercounting.
To ensure the census can provide South Carolina with data it needs to determine what is best for children and families in the state, here is what you can do to help support the 2020 census:
Educate yourself further on the census, including understanding why government data is so important.
Talk to your networks, friends and family about the importance of the 2020 census.
Contact your state representatives to voice your concerns about the 2020 census.