Victoria Busbee wants to bring the excitement of football season over to awareness and fundraising efforts for keeping South Carolina's children safe. She will serve as one of the coaches for Cheering for Children's Trust.
College football season begins this week, and plenty of people will be cheering for the Gamecocks and the Tigers.
Can I suggest another team that's worthy of your support?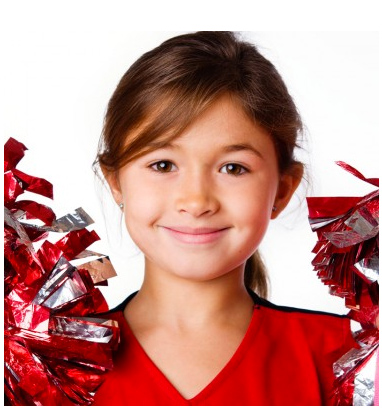 Team Children's Trust is the team you want to follow this season. As an organization, we strive daily to move the ball down the field toward the prevention of child abuse, neglect and unintentional injury. This season you can help our team achieve more victories for South Carolina's children by making a donation of any amount or by helping the organization raise money as one of our coaches.
The Cheering for Children's Trust appeal kicks off this week — led by the efforts of our coaches, the fundraising leaders for the team, and our cheerleaders, the donors who contribute during our one-month season. Together they are working hard to help us put points on the scoreboard.
Our team will use crowdfunding, an online fundraising model that generates donations from a large number of people, as our coaching strategy. As it has grown over the last decade, crowdfunding has been used to help people pay medical bills for seriously ill relatives, independent filmmakers to get a movie made, teachers to purchase additional classroom supplies, or churches looking for financial support to undertake a mission trip.
Our crowdfunding home is CrowdRise.com, a top fundraising website that's focused exclusively on charitable giving. Individuals can create their own team page under the Children's Trust of South Carolina page at CrowdRise.com, set a goal, and share the website link with their friends and families through social media and email. The appeal is open to any individual who wants to raise money for Children's Trust.
I invite you to take a look at the page for our team and learn how you can join us. It's a fun way to support the great work being done to create safer environments for kids across the Palmetto State. So come hear the roar of the crowd with us this season.
CrowdRise.com/CheeringforChildrensTrust
If you are interested in participating in this opportunity or learning of others, contact Victoria Busbee, development associate, at vbusbee@scchildren.org or 803-744-4052.