The success of home visiting programs in South Carolina is brought into the spotlight in the latest edition of the Children's Bureau Express.
---
In the October issue of Children's Bureau Express, Jerry Milner, associate commissioner of the Children's Bureau, and David Kelly, special assistant to the associate commissioner, wrote about how trauma-informed approaches can help to mitigate the effects of adverse childhood experiences.
Milner and Kelly emphasized the importance of strengthening families and making sure they have the supports they need during times of adversity to help prevent trauma. As a part of telling that story, they referenced a September visit to South Carolina, where Milner went with bilingual parent educator Faith Estrada, who delivers the Parents as Teachers home visiting model with the Eau Claire Cooperative Health Center, on a home visit to get a first-hand look on how home visitors connect mothers and their young children with information on health, parenting skills, child development, and community resources.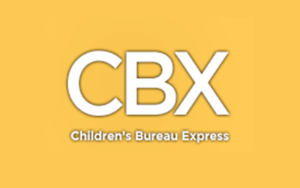 They wrote:
"Over the past two years, we have visited family resource centers, family enrichment centers, and family support centers in multiple states and have seen the range of supports they provide families. We have heard directly from families that speak to how these community resources have helped them in times of need to remain healthy, enhance their skills, and decrease their social isolation. 
"We have also had the pleasure to go on home visits with visiting programs and watched as young mothers asked questions and received support in their own homes. We have witnessed the strength of relationships between visitors, like Summer in Albany and Faith in South Carolina, and young parents trying to raise their children safely."
Children's Bureau Express (CBX) covers news, issues, and trends of interest to professionals and policymakers in the interrelated fields of child abuse and neglect, child welfare, and adoption. It is an outlet for the Children's Bureau, an office of the Administration for Children and Families.
---
Read the full Children's Bureau Express story.
Read the Children's Trust story on perspectives from home visitors.