The start of the college football season features some true teamwork between TD Bank and Children's Trust of South Carolina.
---
When the University of South Carolina opens its football season Aug. 31, Children's Trust and TD Bank will be cheering for the Gamecocks to make plenty of trips into the end zone.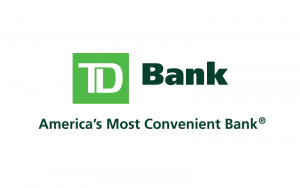 TD Bank has designated Children's Trust, the statewide leader in the prevention of child abuse and neglect, as the recipient of their TD Bank Touchdowns program for the upcoming season. The organization will receive a donation for every touchdown the Gamecocks score this year.
"We feel it is important to invest in our communities, and our TD Bank Touchdowns program is a unique way to highlight the exceptional work of a local community organization," said David Lominack, SC Market President, TD Bank. "TD is honored to support Children's Trust in its effort to prevent child abuse and neglect, improving the lives of so many children in need across the state."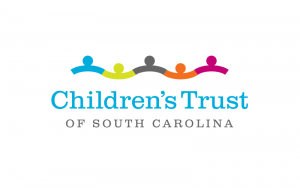 TD Bank salutes the teamwork shown by Children's Trust and its network of partners across the state to break entrenched cycles of abuse and neglect and bring about lasting change.
"We are very grateful for TD Bank's support of the work we do with local partners in keeping our state's children safe, building strong families and empowering thriving communities," Children's Trust CEO Sue Williams said. "We greatly appreciate TD Bank's commitment, and we hope the Gamecocks score a lot of points on the way to a very successful season."
---
About TD Bank, America's Most Convenient Bank
TD Bank, America's Most Convenient Bank, is one of the 10 largest banks in the U.S., providing more than 9 million customers with a full range of retail, small business and commercial banking products and services at more than 1,200 convenient locations throughout the Northeast, Mid-Atlantic, Metro D.C., the Carolinas and Florida. In addition, TD Bank and its subsidiaries offer customized private banking and wealth management services through TD Wealth®, and vehicle financing and dealer commercial services through TD Auto Finance.
About Children's Trust
Children's Trust of South Carolina is the statewide organization focused on the prevention of child abuse and neglect. We provide funding, resources and training to help local program partners build strong families and positive childhoods. Children's Trust leads the state's coordinated efforts for the Strengthening Families Program; Triple P (Positive Parenting Program); S.C. Adverse Childhood Experiences Initiative; Maternal, Infant and Early Childhood Home Visiting; Child Abuse Prevention Month; Child Well-Being Coalition; and KIDS COUNT.