By Josh Kendall
The State
Connor Shaw still makes his home in Greenville, but South Carolina's winningest quarterback is coming back to the Midlands later this month.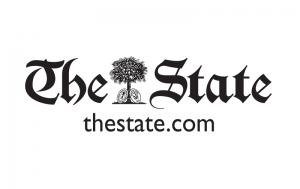 Shaw, who won 27 games for the Gamecocks between 2010 and 2013 and is fourth in school history in passing yards with 6,074, is hosting a football-themed sports camp at River Bluff High School in Lexington on June 22. Former South Carolina players Michael Scarnecchia and Jason Barnes also will be in attendance to work with campers.
"It scratches the football itch," Shaw told The State. "Football has given a lot to me, and it's now a vehicle for me to give back. I have fun doing it. I love being in the environment with kids."
The camp is for boys and girls ages 6-13. Fifty local kids already have earned scholarships for the event through Shaw's partnership with Children's Trust, which worked with sponsors Colonial Life, Lexington Medical Center, PASCO, Contract Construction and Molina Healthcare to provide free attendance for children who completed Children's Trust's 14-week Strengthening Families Program.
"It gives an opportunity for kids who aren't able to do this kind of thing every summer," Shaw said. "My 'why' behind this thing is to ignite a passion for any sort of competitive sports, it doesn't have to be football."
Campers will receive a T-shirt, wrist bands, towel, mini football and 5×7 autographed photo of Shaw. Public registration is available at ShawCamps.com. Using the code Midlands10 will give participants a $10 discount off the $40 cost. The camp will run from 9 a.m. to 12 p.m.
"We are promoting kids to be active and healthy and this will be a really cool environment for them to have fun and compete."
---
Source: The State