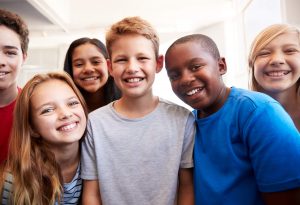 Event information
Middle childhood (usually defined as ages 6 to 12) is a time when children develop foundational skills for building healthy social relationships and learn roles that will prepare them for adolescence and adulthood. Middle childhood is also often known as the 'forgotten years' of development because most research is focused either on early childhood or adolescent growth. However, middle childhood is rich in potential for cognitive, social, emotional and physical advancements.
This training covers middle childhood development, disabilities and developmental delays, 21st-century challenges and the importance of building resilience in pre-adolescent children ages 6-12.  
Join us Tuesday, June 15 at 10 a.m. for a two and a half-hour live training on this topic. All registrants will receive a copy of the slides. This training will not be recorded. A certificate of attendance can be provided upon request. 
Registration
Register by Friday, June 11 to save your space.