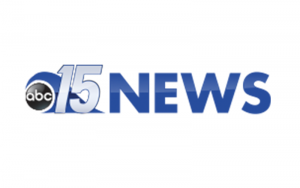 Marion County, S.C. (WPDE) — The Pee Dee Community Action Partnership (PDCAP) has received $575,000 to continue its mission to help low-income families, according to Anita Stevenson Magwood with the partnership. Magwood said Children's Trust awarded PDCAP $75,000 for its Strengthening Families Program out of Marion County.
The organization's website says the Strengthening Families Program is a "Nationally and internationally recognized evidence-based program that works closely with families to teach effective parenting techniques that reduce problem behaviors and conflict through positive discipline. Through a partnership with The Duke Endowment and S.C. Department of Social Services, Children's Trust is providing multi-year funding to the PDCAP along with designated partners to deliver program sessions and work with families in their respective communities. Children's Trust of South Carolina is now partnering with Pee Dee Community Action Partnership to deliver the Strengthening Families Program (SFP) in Marion County."
Magwood added the program seeks to reduce conflict, improve parenting skills and help children with social skills among other things.
"It's helping us to implement evidence-based programs for rural counties like Marion County. It's allowing us to be able to positively touch lives. Transform lives," said Magwood.
PDCAP was also funded $500,000 from the Office of Economic Opportunity to help with its low-income energy assistance program.
Through that program, PDCAP is able to help families pay their power bills.
The organization's website says its mission is to " Develop and improve low-income communities and neighborhoods through economic and related development, with a primary function of developing projects and activities designed to enhance economic opportunities of the people we serve and to implement and advocate developmental and human services delivery programs for socially and economically disadvantaged elderly, children and families. Our program performance will be tracked with the use of the ROMA and other Federal and State mandated systems."
PDCAP has a number of programs and other initiatives.
They're listed as follows on PDCAP's website:
Head Start
Head Start was designed in 1965 to help break the cycle of poverty by providing children of low-income families with a comprehensive program to meet their emotional, physical, nutritional and psychological needs. The PDCAP Head Start currently serves 835 children in the Pee Dee Region.
Day Care Homes
This program offers childcare provider's information on turning their love for children into a career. It offers nutrition, health and safety training, as well as training on educational training for young children and infant to toddler development.
Weed & Seed
The Weed and Seed program's goal is to remove criminal activity from the community while restoring institutions and opportunities by creating a Safe Haven for inner-city kids. The Weed and Seed program offers several programs including a boxing program.
Transitional Shelter
As long as hunger and homelessness exist, there will be a Transitional Shelter provided by the Pee Dee CAP. Reverend Mack Hines oversees the program and applies his faith and knowledge of help and care to those who are most in need. Stay up to 24 months.
Medically Indigent Assistance Program
The mission of the MIAP is to provide inpatient residents of the state needing hospitalization with zero or insufficient insurance financial help. With the support of county governments and general hospitals that provide funding, the MIAP is there to help.
CSBG
The Pee Dee CAP offers several programs underneath the Human Services Program. These programs include Homeless Program, General Emergency Assistance, Housing and Support, and LIHEAP. Each of these programs reach out to help those that need it."
PDCAP has been in existence since 1976 serving Florence, Dillon and Marion Counties.
---
Source: WPDE Myrtle Beach/Florence, SC