Shannon Palm, the coordinator of water safety efforts with Safe Kids South Carolina as the Lipscomb intern in the Children's Trust office, discusses the significance of water safety and what the South Carolina Water Safety Coalition is doing to mobilize statewide advocates in raising awareness, increasing safety education and formulating policy that can help save lives.
Recreational water play is a great form of physical exercise and fun in the warmer months at pools, lakes, rivers and the ocean. And water also is vital for bathing and cleaning in and around the home.
But this natural and widely-used resource requires the use of proactive safety measures by parents and children. Each year, drowning is a leading cause of accidental death for children 1 to 4 years old. In 2015, drowning was the cause of death for 85 South Carolina children and adults.
Annually, May is designated National Water Safety Month, and in South Carolina, Gov. Henry McMaster has proclaimed it both Childhood Drowning Prevention Month and Water Safety Month.
The South Carolina Water Safety Coalition, a group of water safety professionals from state agencies and Safe Kids South Carolina affiliates as well as concerned community members and parents, is committed to reducing the rate of childhood drowning 50 percent by year 2020.
The coalition sees this very important goal as achievable through education and awareness about prevention opportunities and access to water safety equipment, such as life preserver vests and rescue tubes. During this month, and throughout the year, this group hosts events for water safety education across the state.
South Carolinians should look this month for Josh the Otter during "Otter Spotter" days in public spaces, a program that encourages a designated watcher who keeps an eye out for children in the water. Organizations like Columbia's Little Loggerheads Swim School, which promotes infant aquatic survival, and Make a Splash, a national, child-focused water safety initiative created by the USA Swimming Foundation, support efforts to encourage watching children in the water.
The most important thing a parent can do is maintain 100 percent supervision of children near or in water. Safe Kids South Carolina provides "water watcher tags" to parents in communities across the state.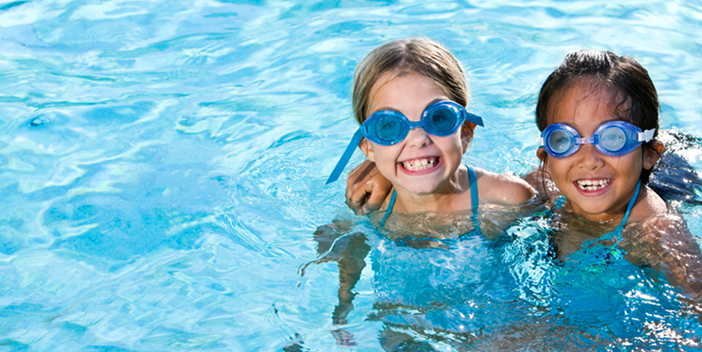 May is Water Safety Month and Childhood Drowning Prevention Month in South Carolina.
The Water Safety Coalition and Safe Kids SC recommends that adults take turns, about every 15-20 minutes, providing constant eyes on (CEO) supervision to children near and in water by passing off a wearable symbol showing which adult is responsible to be the CEO supervisor.
This reduces fatigue and distractions so children can get help as soon as they need it. Other life-saving prevention approaches include swim and water survival lessons for children and parents, CPR certification and swimming with a buddy.
Around the home, adults should empty all water containers after use, including buckets, baths and kiddie pools, and store containers upside down and outside if they are portable. To prevent accidents all season, pools and spas should have four-foot, four-sided fences with locks and latches out of reach of young children and in good repair. Pools and spas should also have lockable covers to keep curious children from trying to get inside.
Learn all you can about safer water practices this month so your family can experience a fun, safe summer, and share these important messages with your friends both on the water and on social media.