Sue Williams, MBA
Chief Executive Officer
Be the change you wish to see in the world. - Gandhi
Sue Williams has led Children's Trust of South Carolina since it was created in 2007. Her passion for children's programs goes back farther, though. In 1993, she founded the group which later became EdVenture Children's Museum in Columbia. Sue is a recipient of the 1999 Order of the Palmetto, awarded by Governor Jim Hodges for her work with EdVenture. 
Because of her advocacy in South Carolina and across the country on behalf of children, Sue was a national honoree of the 2019 Children's Bureau Champion Award in the inaugural year for the "promoting child and family well-being category."  
Currently, Sue sits on the board of directors for South Carolina First Steps to School Readiness, the South Carolina Office of Rural Health and EdVenture. She is a member of the S.C. Child Fatality Advisory Committee and the Early Childhood Advisory Committee. On a national level, Sue is a peer reviewer for Prevent Child Abuse America, and she previously served a multi-year term on the board of directors for the National Alliance for Children's Trust and Prevention Funds. 
Sue completed Harvard University's Governing for Nonprofit Excellence program, Leadership South Carolina and Furman University's Diversity Leadership Institute. She holds a bachelor's degree in science from Northern Illinois University and a master's in Business Administration from the University of South Carolina. 
Sue and her husband, Mark, live on Lake Murray and enjoy boating, gardening, cooking and spending time with their 7 grandchildren.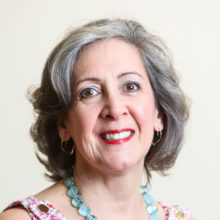 Sue Williams, MBA
Chief Executive Officer