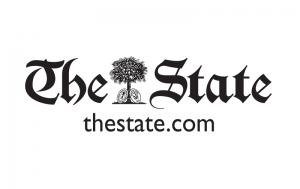 Whitney Tucker
Guest Columnist
(The State) – Our children are benefiting from South Carolina's rebounding economy. Eight percent fewer S.C. children are living in poverty than in 2010, and more parents have full-time, year-round employment. The percentage of children living in families where the household head lacks a high school diploma is now down to 12 percent.
Those advances translate into more stable homes for kids and better outcomes in other measures of well-being, such as the ability of their caretakers to afford housing, transportation and child care.
Earlier this summer, the Annie E. Casey Foundation released its annual ranking of states for child well-being. Advances in health, education and economic outcomes have moved South Carolina up to No. 39. However, being No. 39 means we still have a long way to go to become a great place for all kids to grow up.
The annual Kids Count Data Book reveals that 153,000 children still live in high-poverty areas in the state, and that figure has not changed despite gains in other measures of well-being. One of the most sobering data points in this year's Kids Count is that 74 percent of our eighth graders are not proficient in math. Today's eighth graders should be graduating from high school in five short years. What happens to our state when three-quarters of our students are not on a path to get a decent job so they can support themselves or a future family?
When we talk about education, we must also include high-quality early learning and intervention opportunities. More than half of the 3- and 4-year-olds in South Carolina do not attend school, and programs such as Child Find, which identifies and evaluates kids who may need special education and related services, remain vital for helping children succeed.
The number of children without health insurance also has declined dramatically, and 56 percent more children have coverage since 2010. Health insurance leads to better long-term outcomes for children. Insured children have access to early developmental screenings, are healthier and do better in school. We must be careful not to backtrack on the gains that have been made.
Children are our greatest assets, and the investment we make in them and their families will yield a tremendous return. They are our future parents, our future workers and our future citizens. All citizens, all policymakers and all communities need to be invested in the well-being of South Carolina's children and hold themselves accountable for creating and sustaining opportunities that allow children to thrive in healthy, stable families.
Better public policies can help families gain the stability that improves their lives. The General Assembly has taken note of the struggle of many families to provide for the basic needs of their children, and policies such as the recently passed state earned-income tax credit can help pull more children out of poverty and toward opportunity. These types of tax credits have been lifelines for working families; children in families who receive them do better in school, are more likely to attend college and earn more as adults.
This year's Kids Count ranking shows that our efforts to build a stronger South Carolina are working, and we are heading in the right direction. We are outpacing Southern neighbors in child well-being, with Florida ranked No. 40 and Georgia at No. 42 this year. Our improvement is promising, but sustained public and political support is needed to ensure that more of South Carolina's children have a strong start in life.
Let's keep up the good work, let's all work together to ensure that our state's progress continues, and let's keep in our sights what's most important: the well-being of the youngest among us.
Ms. Tucker is policy and research associate at Children's Trust of South Carolina, where she manages the S.C. Kids Count program and leads the Early Childhood Common Agenda for South Carolina; contact her at wtucker@scchildren.org.